New global features
Dashboard: See a summarize of the notifications, problems occurred, stats,...
Assistant to Backup and Restore your settings/data/license easily
The attachments inside a PDF can now be processed, like any other email's attachments. You can enable this feature in the options, section 'Email attachment'
New options for attachments when printing and saving
Added Spintax when sending email
The term spintax is a contraction of 'spinning syntax', Spintax means that the same sentence can be used repeatedly, with a different word being substituted in place of the original word.
Convert attachments to multiple formats
Choose for each action the format you want to save the file, for example: Pdf to text, Excel to csv, pdf, html, PowerPoint to PDF,...
Support for PowerPoint (ppt/pptx) file
For the actions Print attachments, Save attachments, Convert in PDF, Image, Html,...
You can apply multiple stamps when printing or saving in PDF
The accounts can be set in manual mode, run one time and stay in pause
New functions to extract text: REPLACE(%FIELD%,SearchText,ReplaceText) / REMOVE(%FIELD,SearchText)
New text transformation in the Data Extractor, you add text, remove, replace,...
Save email and attachments in single PDF can now create 1 file per attachment (email + 1 attachment)
REMOVED: Push interval has been removed for all types of accounts, it is updated with a fixed interval every 30 seconds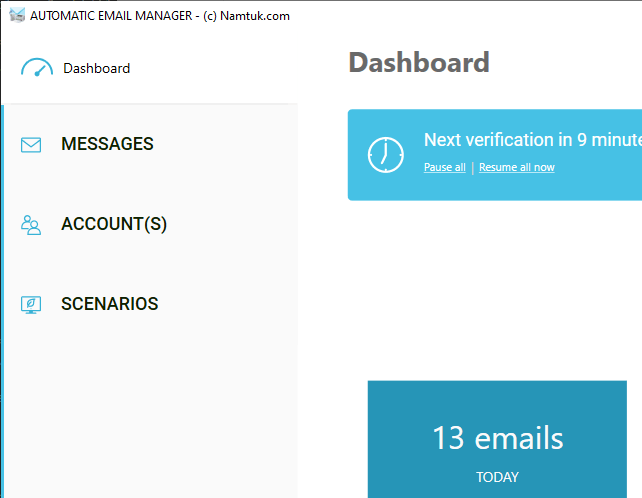 Great new Actions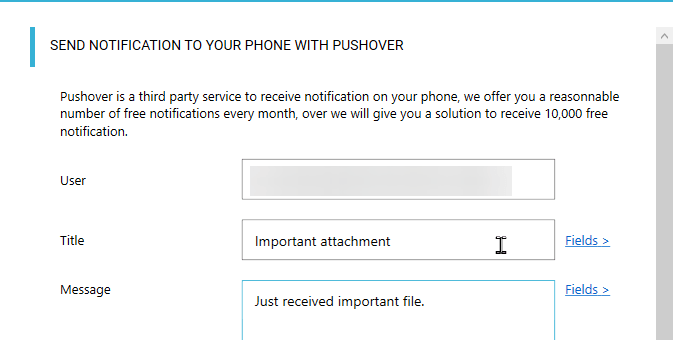 Action Push Notification
Receive on your phone (iOS/Android) a notification when a specific email / attachments is received. We use the service of PushOver, very easy to setup
Action Slack Notification
Publish on any Slack channel your email notifications, can include the files attached to the emails
Action Telegram messenger Notification
Receive messages in your Telegram messenger each time a specific email is received
Action Microsoft Teams Notification
Be notified in your Teams discussion when a new email is coming
Action Download file from links in email
If you receive email with documents links in your email body, now Automatic Email Manager can download these files.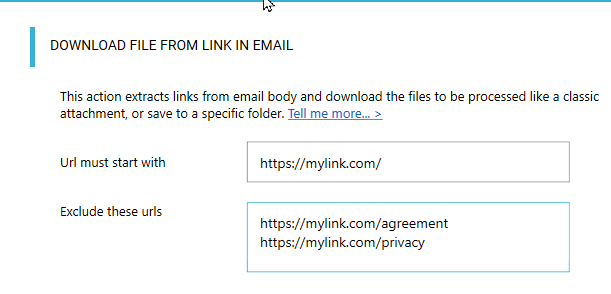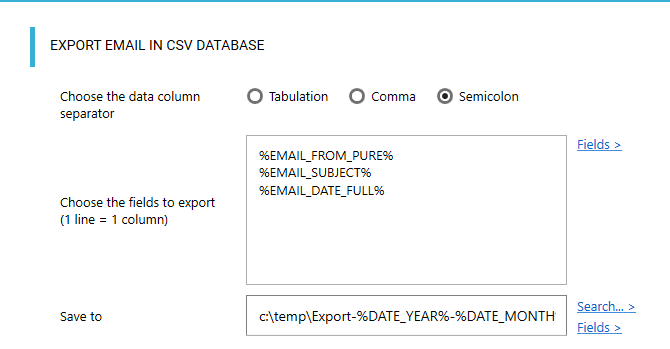 Action Export emails in CSV database
You can create a list of messages processed to be read in Excel or any other software which accept CSV file. This list can be daily, monthly, annually ,...
Action Assign one or more categories to a message
Only for Office365 email account, you can assign a category easily or remove all categories for the message in your emailbox.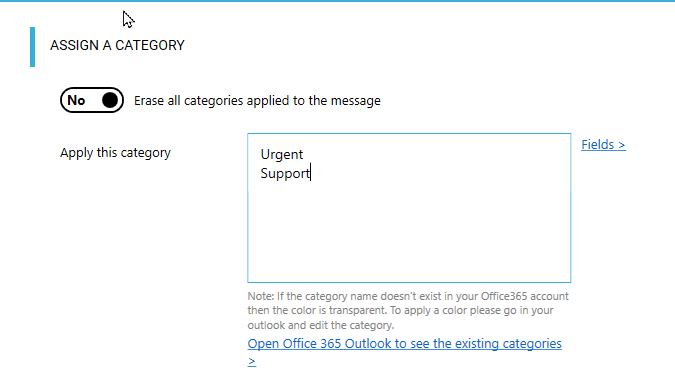 A lot of improvements
When you edit a scenario, you can disable (pause) any actions
Added an individual password for each file type like Excel, Word, Ppt, PDF files
Reports send by default an attached CSV file with all messages processed
Uncompressing Zip files with password is now supported
Send email, reply and forward: You can now attach multiples files
Send email, reply and forward: You can use the data extractor model to create message
Account scheduler is more simple
Condition: More simple to use operator OR, enter one value per line
Improved function to extract text: Left / Mid / Right can now be used multiple times in the field
Display notification for new messages can now stay on screen until a click on it, see options (by default it disappears after 10 seconds).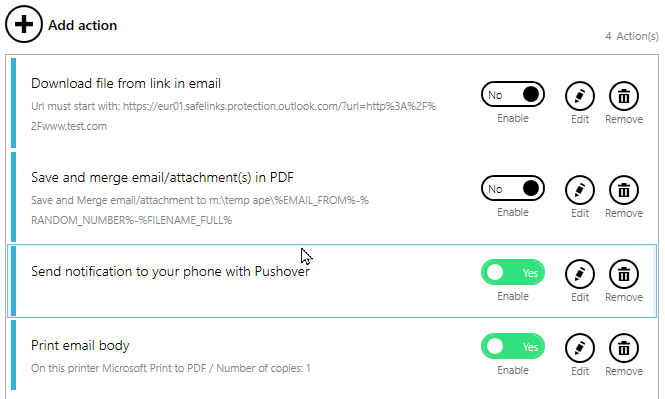 If you want to read what was new in previous version 8, take a look here »