Your emails directly on your printers
After you added your email(s) account(s) you can add the print email body action...
Select any printer installed on pc or on a network
Use your own printing template
Print only part of your email with the Data Extractor (read more »
Add page number
Add stamp on page, like 'Received on date of the day', 'Shipped',...
You can print at same time to multiple printers
Print raw text format to any receipt printer like Epson TMT88 / Seiko / ...
Working with cloud printer, read this tutorial »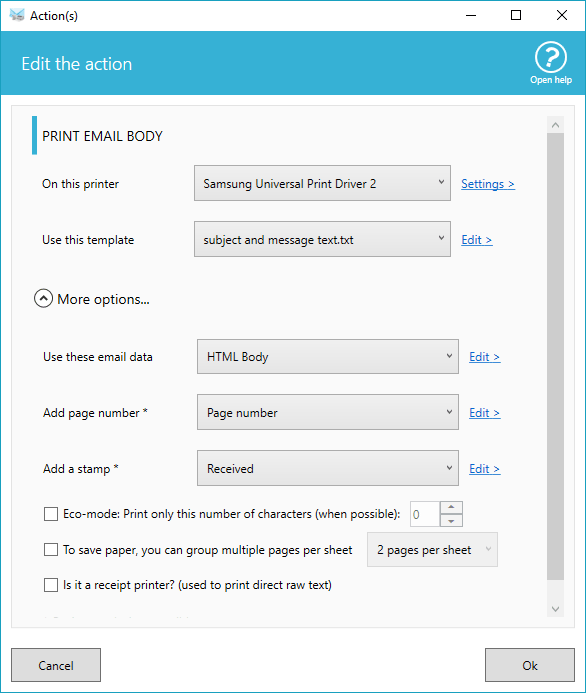 The attachments printed, or not!
Automatic Email Manager can process a lot of attachments types, the most populars are:
Adobe acrobat PDF (even protected with password)
Word / Excel
Text file, RTF, XML
Images, photos (jpg, png, bmp,...)
Electronic fax (in PDF or TIFF)
PRN files
And much more...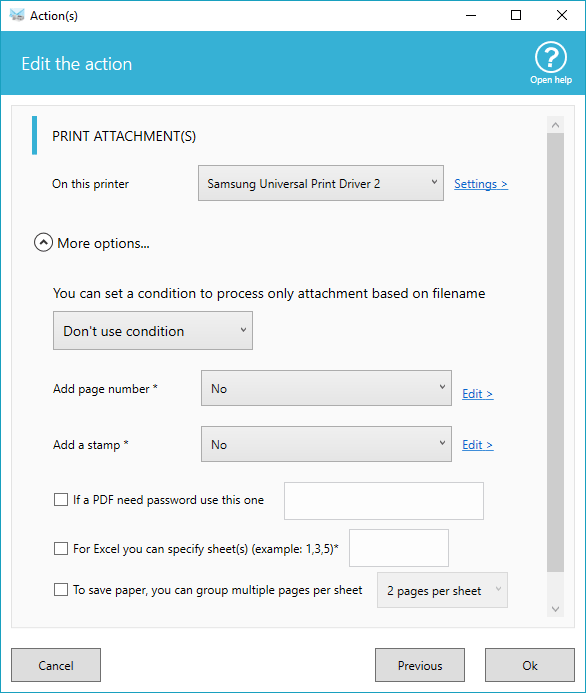 A lot of options easy to use
Save paper by printing 2 or 4 pages per sheet
Create your own printing template with notepad
Print email & attachments in a single job (when possible)
To any local or network printer
Limit the number of characters to print
Print to receipt printer
Print to cloud printer
Choose to print email body in html or text format
Use conditions to not print all emails (avoid junk emails)

Read some related tutorials on printing email and attachments