Your emails directly on your printers
After adding your email account(s) you can add the print email body action...
Select any printer installed on pc or on a network
Use your own printing template
Print only part of your email with the Data Extractor (read more »)
Add page number
Add stamp on page, like 'Received on ...', 'Shipped...', etc.
You can send emaiul out to print on multiple printers
Print raw text format to any receipt printer like Epson TMT88/Seiko, etc
Working with cloud printer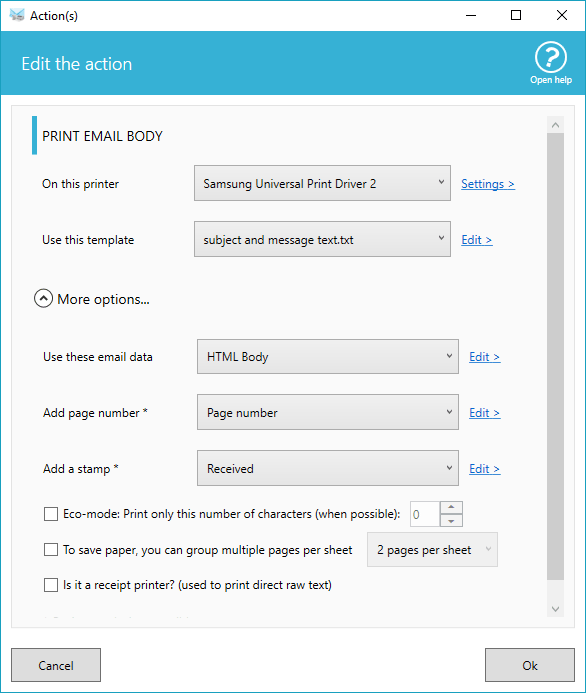 The attachments printed, or not!
Automatic Email Manager can process a lot of attachment types, the most popular ones are:
Adobe acrobat PDF (even protected with password)
Word / Excel
Text file, RTF, XML
Images, photos (jpg, png, bmp,etc)
Electronic fax (in PDF or TIFF)
PRN files
And much more...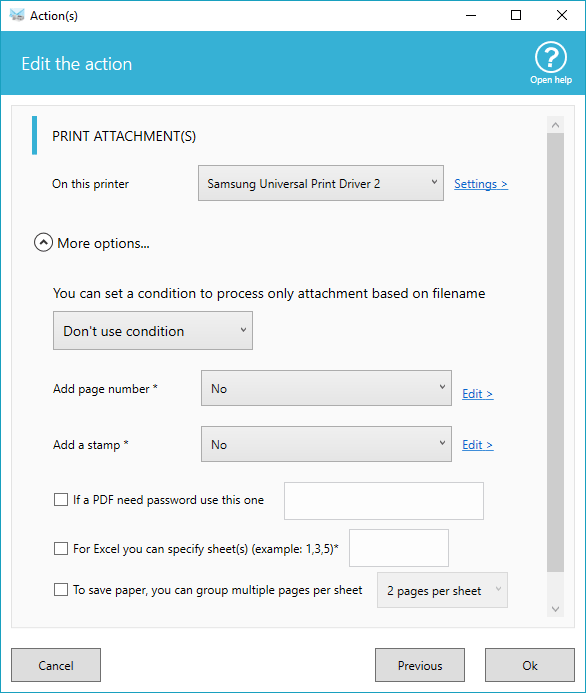 Separate your documents with a page separator
Between each emails received you can add a blank page, a colored paper from another tray, or even a printed page.
Select the same printer than your other document and click on 'settings' to select another tray for example
We recommend you let text blank like this you can use again the blank paper
You can also add important text on the page, just enter the text, position, and text size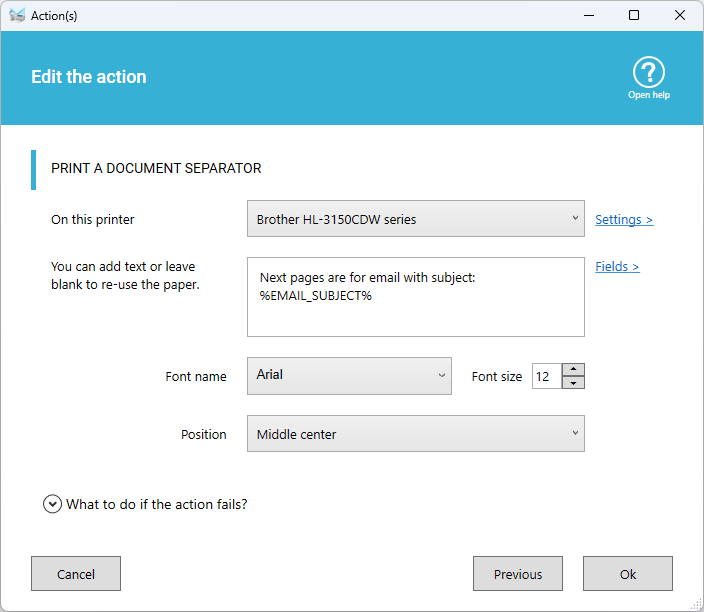 A lot of options easy to use:
Save paper by printing 2 or 4 pages per sheet
Create your own printing template with notepad
Print email and attachments in a single job (when possible)
Send to any local or network printer
If printing fails you can add a rescue action, for example to print on another printer
Limit the number of characters to print
Print to receipt printer
Print to cloud printer
Choose to print email body in html or text format
Use conditions to not print all emails (avoid junk emails)

Read some related tutorials on printing email and attachments