Do you need to collect the emails addresses?
Collecting email addresses from your incoming email can help you build a relationship with your customers and potential customers. You can use email marketing to communicate with them, provide value, and persuade them to buy your products or services.
It is very easy to get these addresses in a text file that you can use with Excel, Word or any other software. It can let you populate a propect database, or integrate them in your own database.
Here an automatic way to collect email addresses from your incoming email, simple to setup:
Choose the type of address to collect like the sender, the recipient, the cc/bcc
Save it in a user list, which will be use in the condition (for example like a white or black list), duplicate emails are tested and removed
Save on disk in a text file (one email address per line), duplicate emails are not tested
At-a-glance
Perfect to grow your email list and leverage it for your business success.
Works with all email boxes like Gmail, O365, Exchange, Imap, Pop,...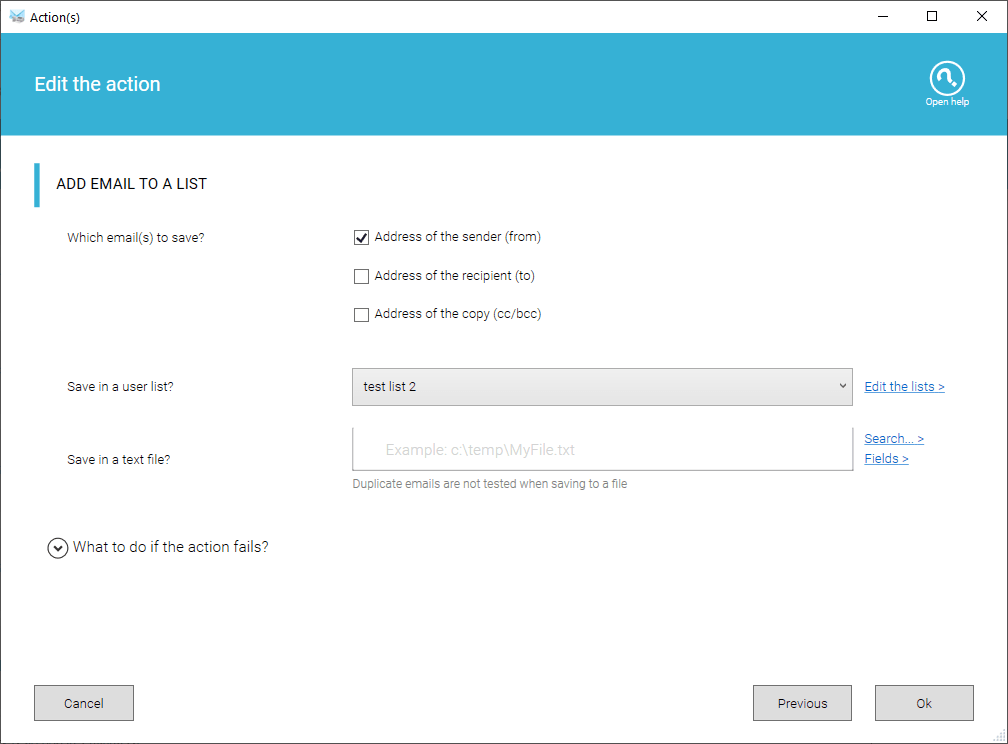 Use the collected emails in the condition
As you can see it is very easy to collect emails addresses in a list, and it is also very easy to use this list in the condition for your scenarios.
- Edit the scenario of actions (print, save, ...), click on 'Next'
- Add a new rule, select the operator 'Is in this list' or 'Not in this list' and select the list you created.
- That's all, just simple...
Take a look of the conditions »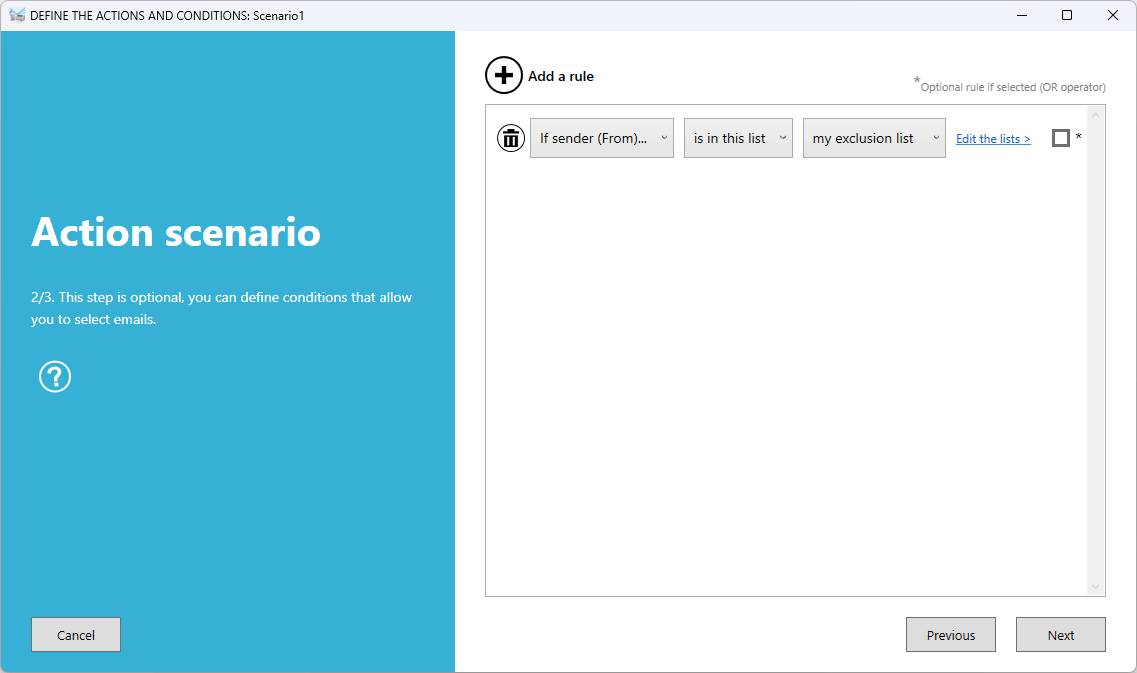 Questions and related tutorials on collecting email addresses