Save email body on any disk
When Automatic Email Manager detects new emails it can save it on disk for backup, archive, external process...
Select the folder and filename, you can include variables like email address, date,...
Convert in PDF, EML, MSG, TXT, PNG, TIFF, JPG
Choose a predefined template or create a new one
You can extract only part of your email with the Data Extractor (read more »)
When converting in PDF you can add page number or stamp on page, like a date and time,...
Working with network drive, usb storage, cloud storage,...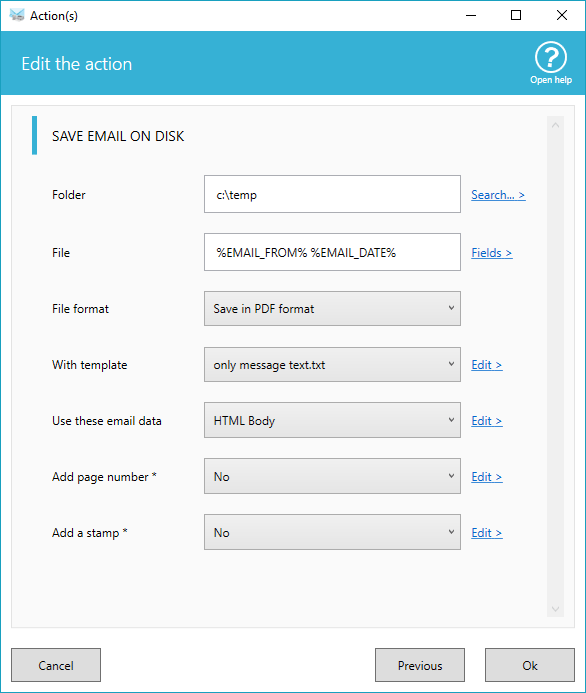 Save attachments automatically
Like for email you can define the folder and filename
You can use condition to process only specific attachments, for example only the PDF order
You can even convert in PDF some attachments
Add page number and/or stamp when converting in PDF
You can specify a default PDF password
If Excel attachment you can define the sheet to process
Can save every files attached in the email
Automatic Email Manager can convert in PDF major attachments type like:
Adobe acrobat PDF (even protected with password)
Word / Excel
Text file, RTF, XML
Images, photos (jpg, png, bmp,...)
Electronic fax (in PDF or TIFF)
and much more ...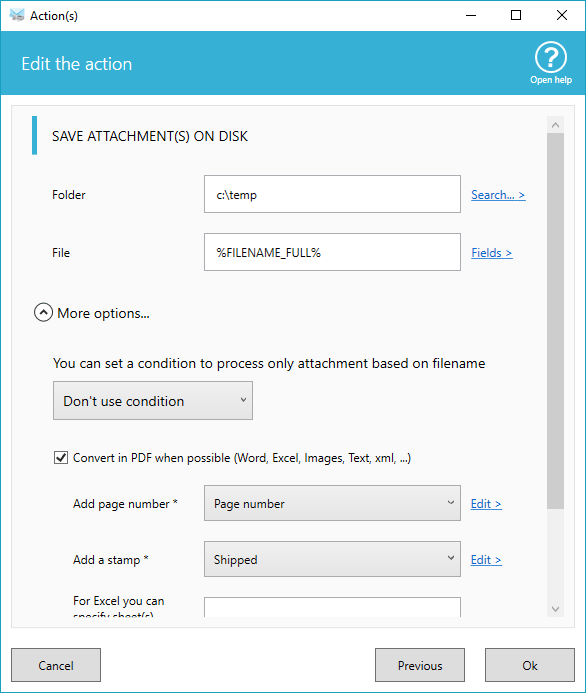 Use conditions to save only legitimate emails

Read some related tutorials for saving email and attachments