1. Introduction
Fax machines may seem like relics of the past, but they still have a loyal fan base who appreciate the convenience and security of sending and receiving documents via phone lines. However, faxing is not immune to the digital transformation that has swept across many industries and sectors. Nowadays, more and more people are opting for digital fax solutions, such as Fax over IP (FoIP), fax to email and email to fax services. These solutions offer many advantages over traditional fax machines, such as lower costs, faster transmission, better quality, and environmental friendliness.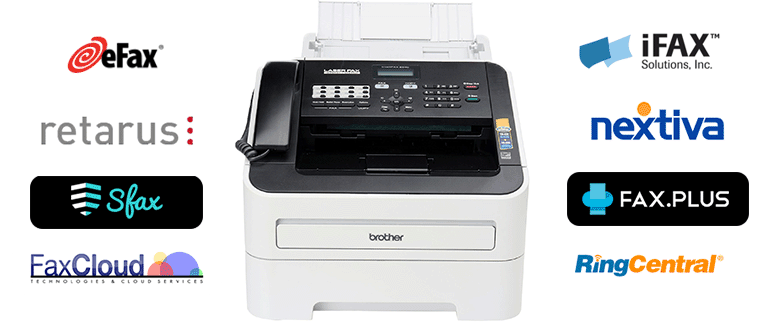 But what if you still want to enjoy the old-fashioned way of printing out your faxes on paper? Is there a way to combine the benefits of digital faxing with the nostalgia of a good old fax machine? The answer is yes.
Automatic Email Manager allows you to receive digital faxes on one or more printers in real time
, without any hassle or configuration.
You can also add more actions to customize your fax management, such as backing up your faxes on a disk for archiving purposes, or adding automatic date stamps to your documents. With Automatic Email Manager,
you can have the best of both worlds: the efficiency of digital faxing and the satisfaction of paper faxing
.
TL;DR

Too long; Didn't read!
Perfect to handle faxes in small or large companies, auto-print and backup faxes easily
Unlimited fax accounts
Assign each account to different printers on different services
Print faxes on local or network printers
2. Do you need a fax provider? Find our choices below:
We have selected some of the best online fax services for 2023 that can help you send and receive faxes from your PC or mobile phone. Whether you need a free service, a low-cost monthly plan, or an enterprise solution, we have you covered. These online fax providers are reliable and offer different features depending on your business size.
For information this list is provided by us without any sponsorship or affiliation program.
3. Create a scenario to auto print your faxes
This scenario example shows you how to print the fax, save it on disk for archiving, delete the email after process, and then set a condition with rules to make sure to process only the faxes.
Step one. Add the account in Automatic Email Manager
Add the email address which receives the faxes, this is the email address you set in your digital fax provider. If you have multiple fax accounts you can add them all in Automatic Email Manager.
NOTE: If you didn't installed the 30 days trial version of Automatic Email Manager
Click here to download Automatic Email Manager »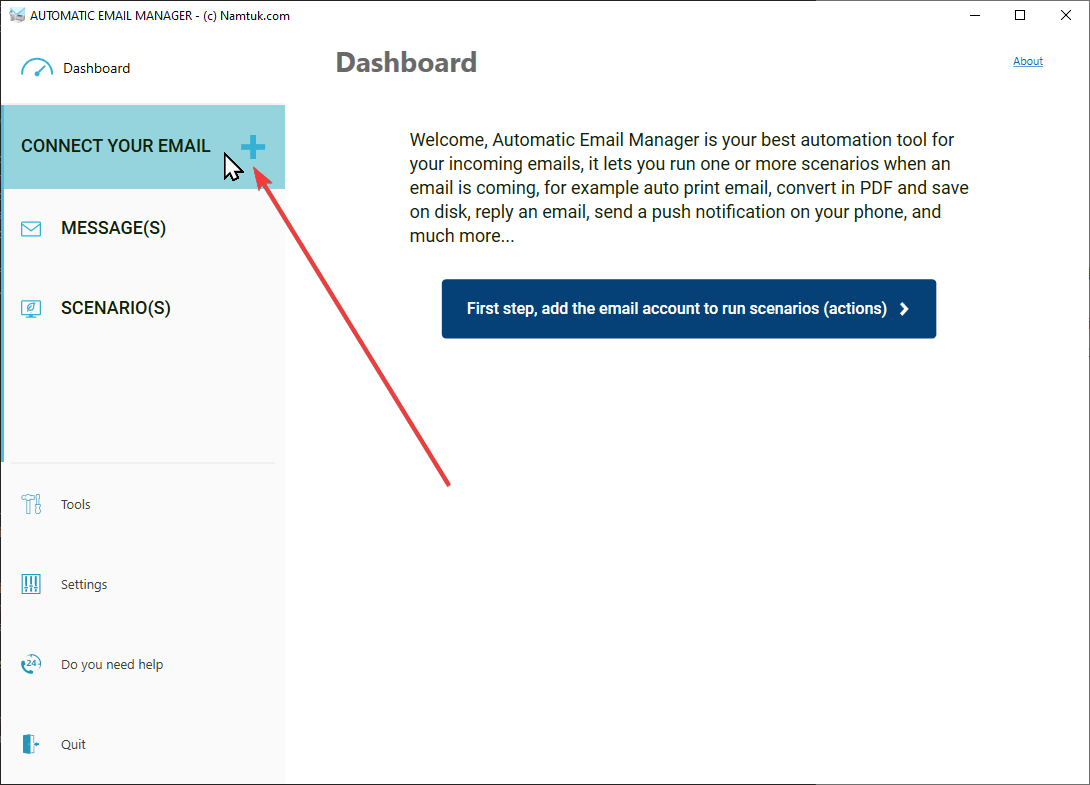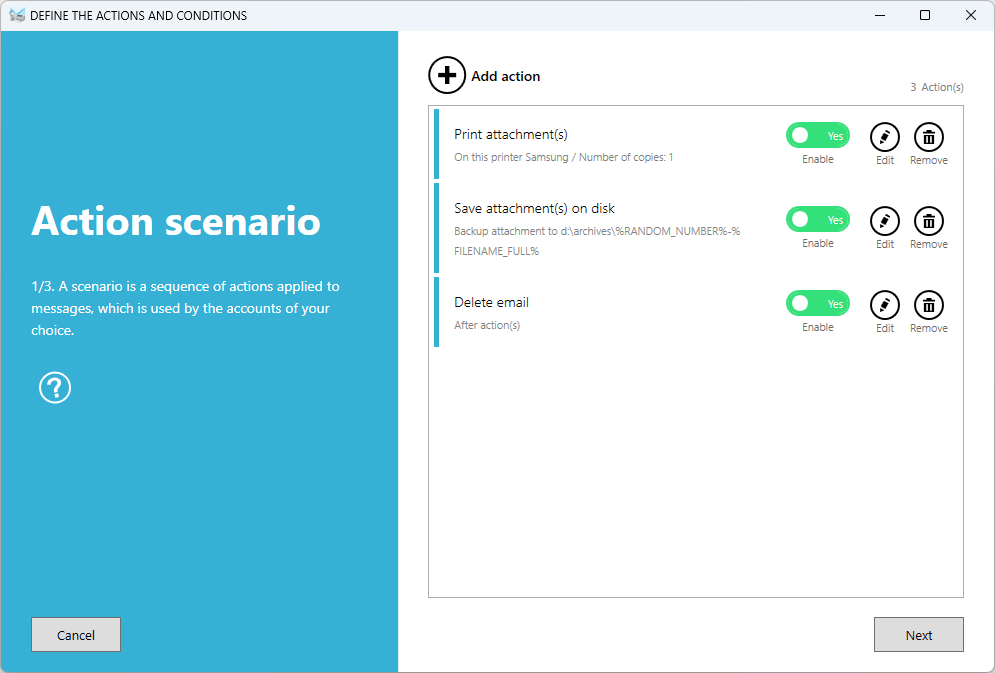 Step two. Create the scenario to print, save and delete

Step three. Set condition to process only fax email
Generally your provider sends the faxes by email with a specific email subject like 'You received a fax from xxx', or 'fax received...'. So check the email subject and enter the common part in the rule like this:
If subject CONTAINS fax received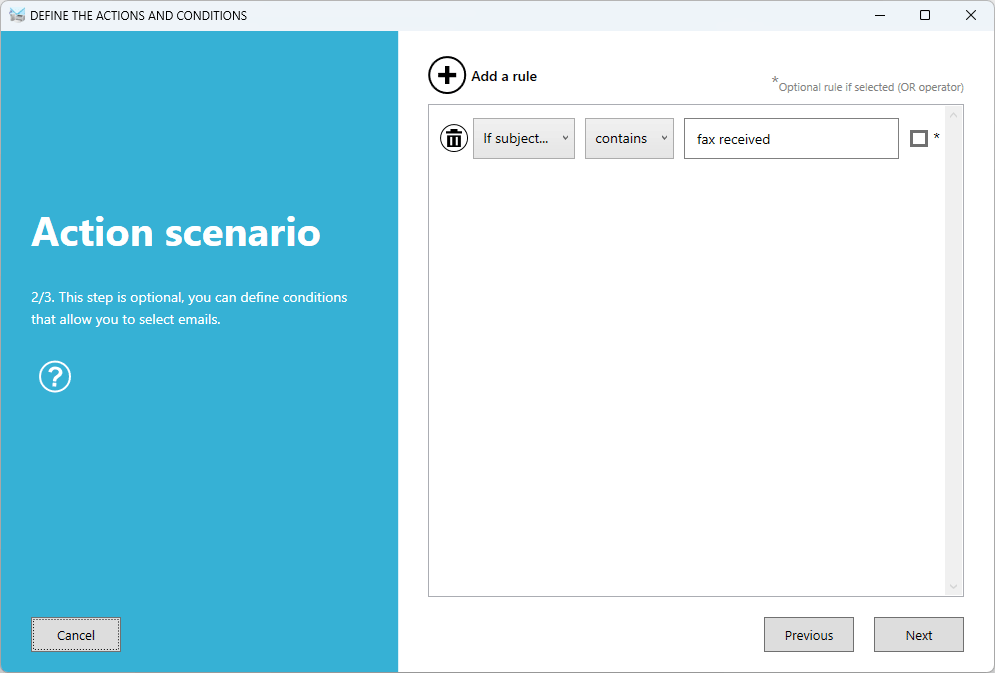 4. That's all: Run it & Forget it!
Finally, it runs in the background of your Windows PC or Server, while your faxes are arriving directly to the printer.
You are choosing the best solution to auto-print your digital faxes with Automatic Email Manager.
And don't forget: Unlike other applications that require you to upload your data to a cloud server or share it with third parties, our software processes your data locally on the computer where it is installed. This means that you have full control over your data and no one else can access it without your permission..