How to mark email as read?
Tutorial / Good practise / For version: All
---
To mark email as read in version 7 you need to add an action. Just edit the group of actions you are using, then click on 'Add action', select the action 'Set flag' and follow screen instructions, that's simple.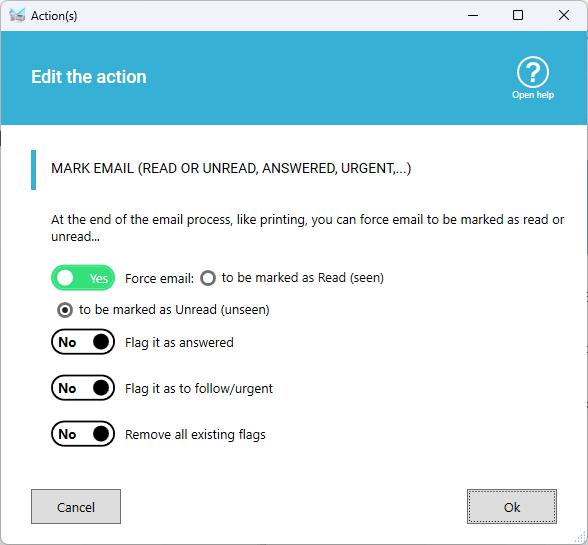 ---
Information: mark unread read - Updated the Friday, March 23, 2018