How to add a shared email box with my Office365 account or Exchange?
Tutorial / Account / For version: 7
---
Important note:
This tutorial is for old version of Automatic Email Manager, since version 8.05 you have just to enter your shared email in the first panel when you add your account, then it will show a Microsoft authentification panel, just use your login to your o365 account.
We are updating this tutorial, contact us for more information if need.
1. Add your email account (or edit an existing one)
Click on tab 'YOUR ACCOUNT(S)', then 'New account'.

2. Enter your email
First enter the name of the account which will be displayed in Automatic Email Manager, then enter the Shared email.
Note: the option 'Use the advanced mode to setup account' will skip the automatic settings detection and go to step 3.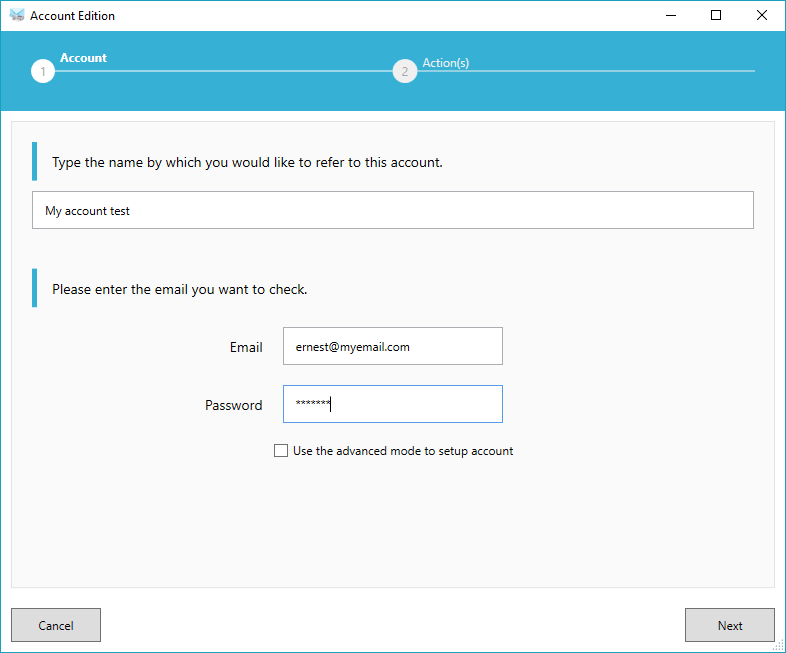 3. If your email is not know you will have to specify manually
Choose the type of email account you want to use: Office 365 or Exchange.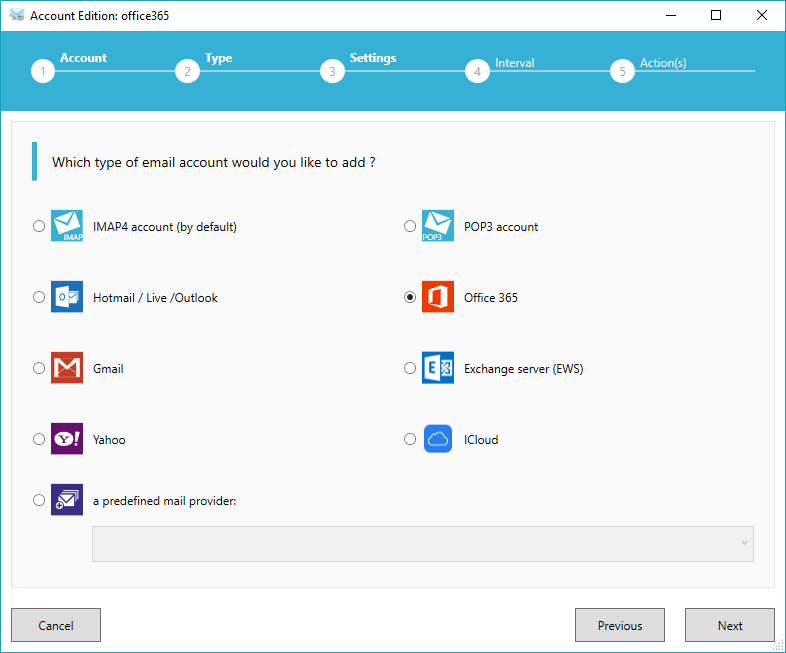 4. Specify your mail server if not filled
Enter the mail server, generally it is something like https://yourExchangeServer.com/EWS/Exchange.asmx or https://outlook.office365.com/EWS/Exchange.asmx.
Now, click on 'More options', at right you can enter the shared emailbox you want to scan, just enter it.
Click on 'Test connection' to check the settings are good.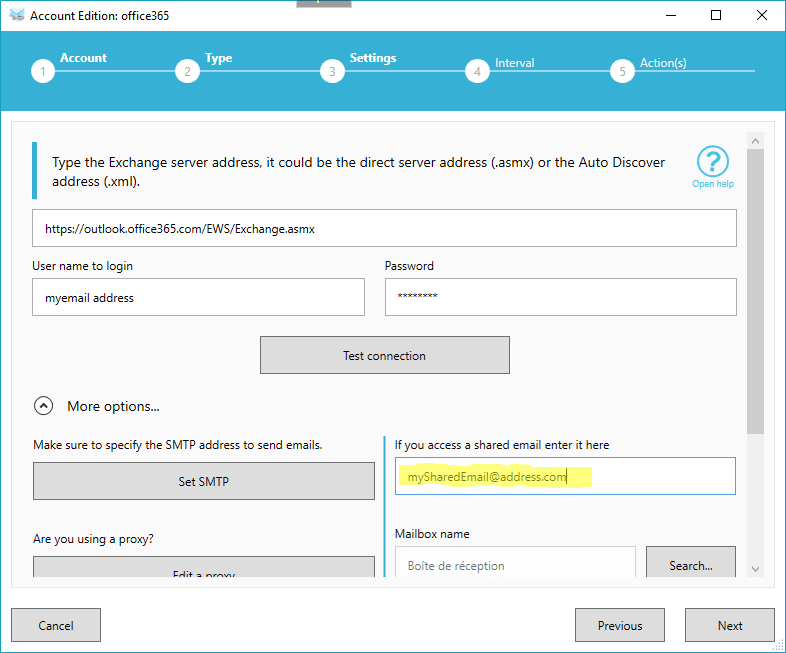 5. Finish to setup the account like any other account
See also:
Add your first email account »
---
Information: shared, emailbox, office365, Exchange - Updated the Tuesday, April 13, 2021