My delete after x days action doesn't work!
Faq / Actions / For version: 7
---
I have an Exchange or Office 365 or IMAP account
Generally the delete action after x days is not done because the email is no more seen in Automatic Email Manager, it is due to the settings you set in the account, i think you set option to get only new messages or unread messages, and as the email has already be read and is no more new, the message is no more available...
So if you want to use the function delete after x days you need to set option to get all message. Edit the account in Automatic Email Manager and move to the server settings, click on 'More options', now at right just select to get all emails.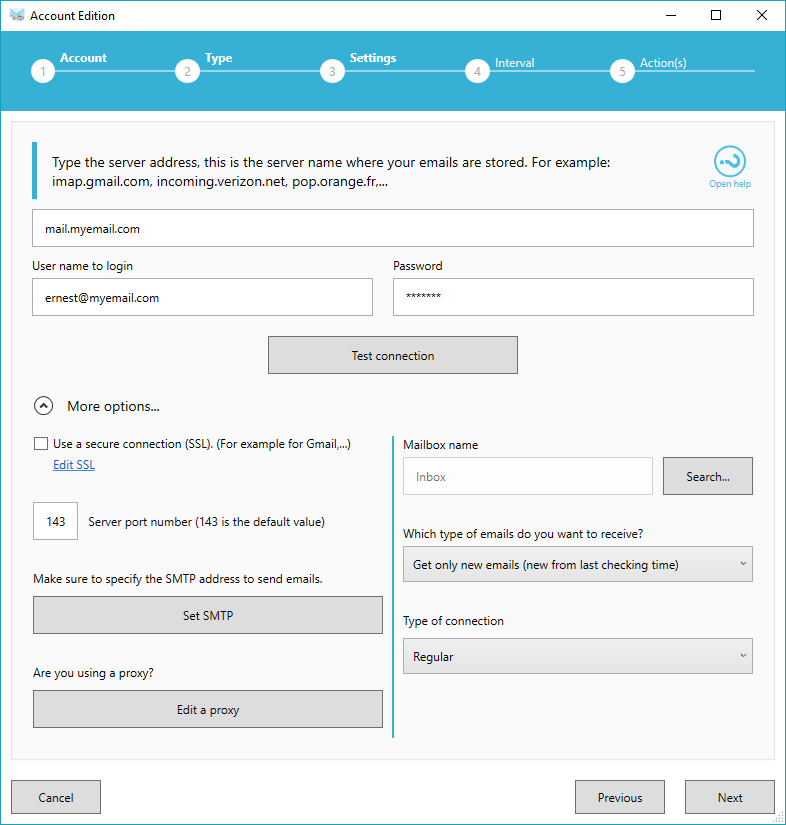 ---
Information: delete email after x days - Updated the Monday, January 22, 2018