1. See how it is easy to use Automatic Email Manager
Download and try it during 30 days »
More information on download here »
It runs on your PC or Server, you have total control on your data.
2. Add your email(s) account(s)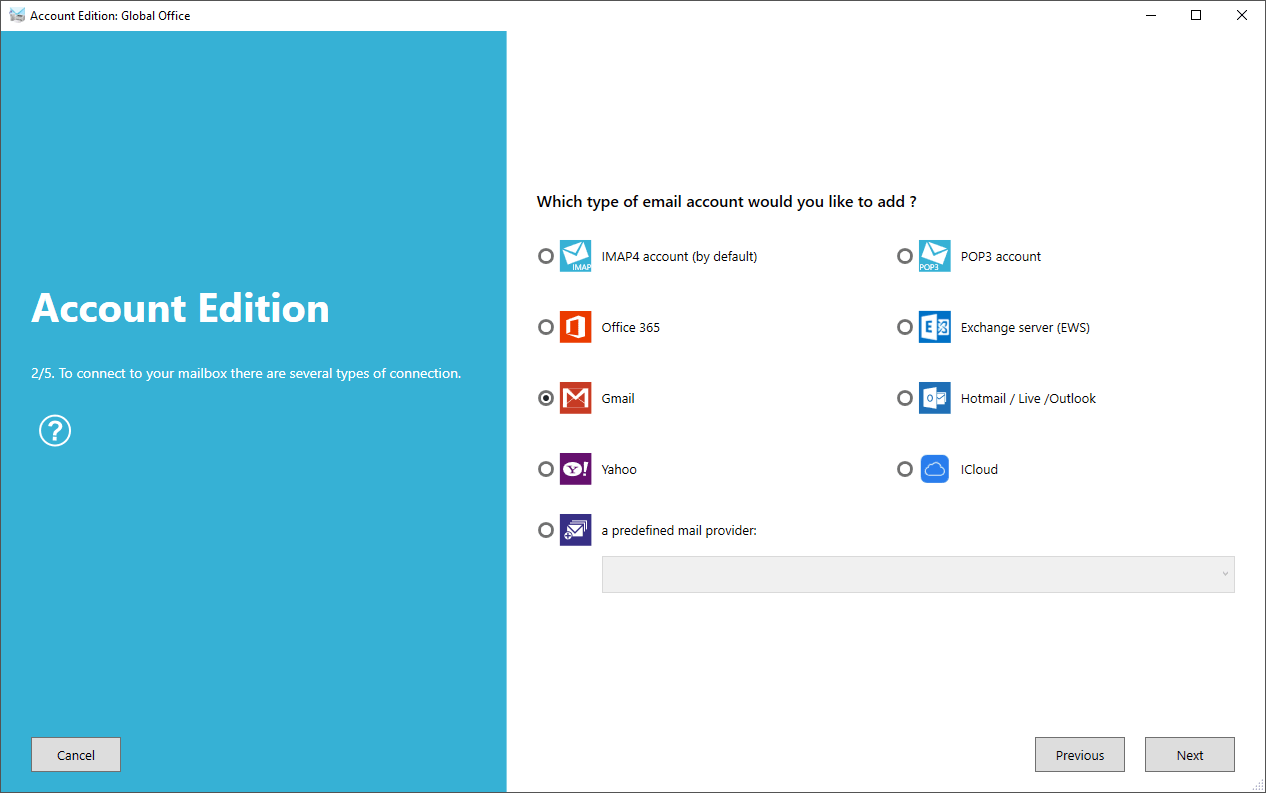 3. Add the action to save in PDF and specifiy the folder to save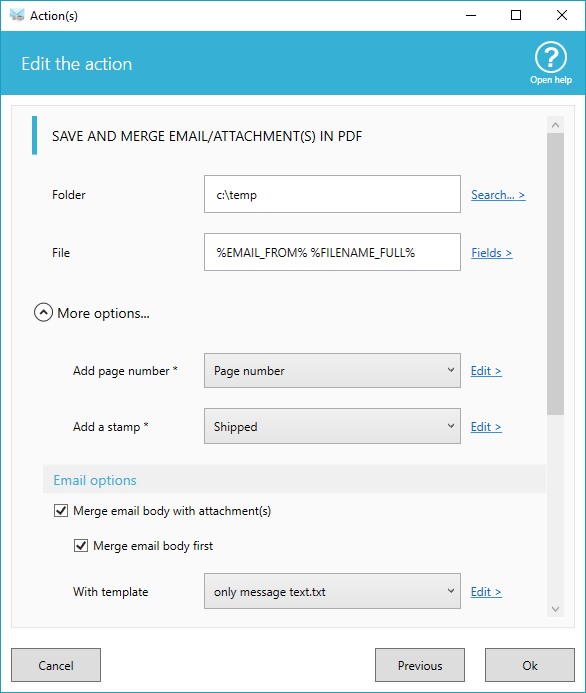 4. You can define conditions to match only specific emails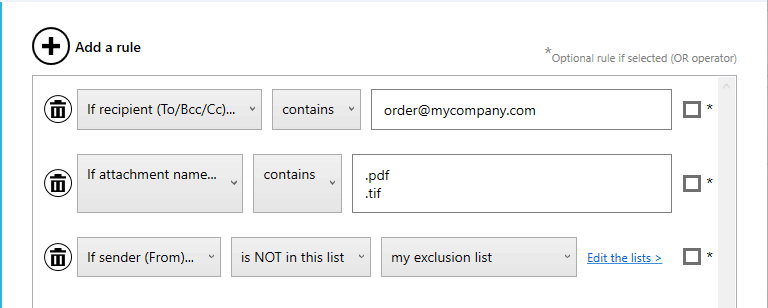 5. That's it, let Automatic Email Manager runs on backgrounds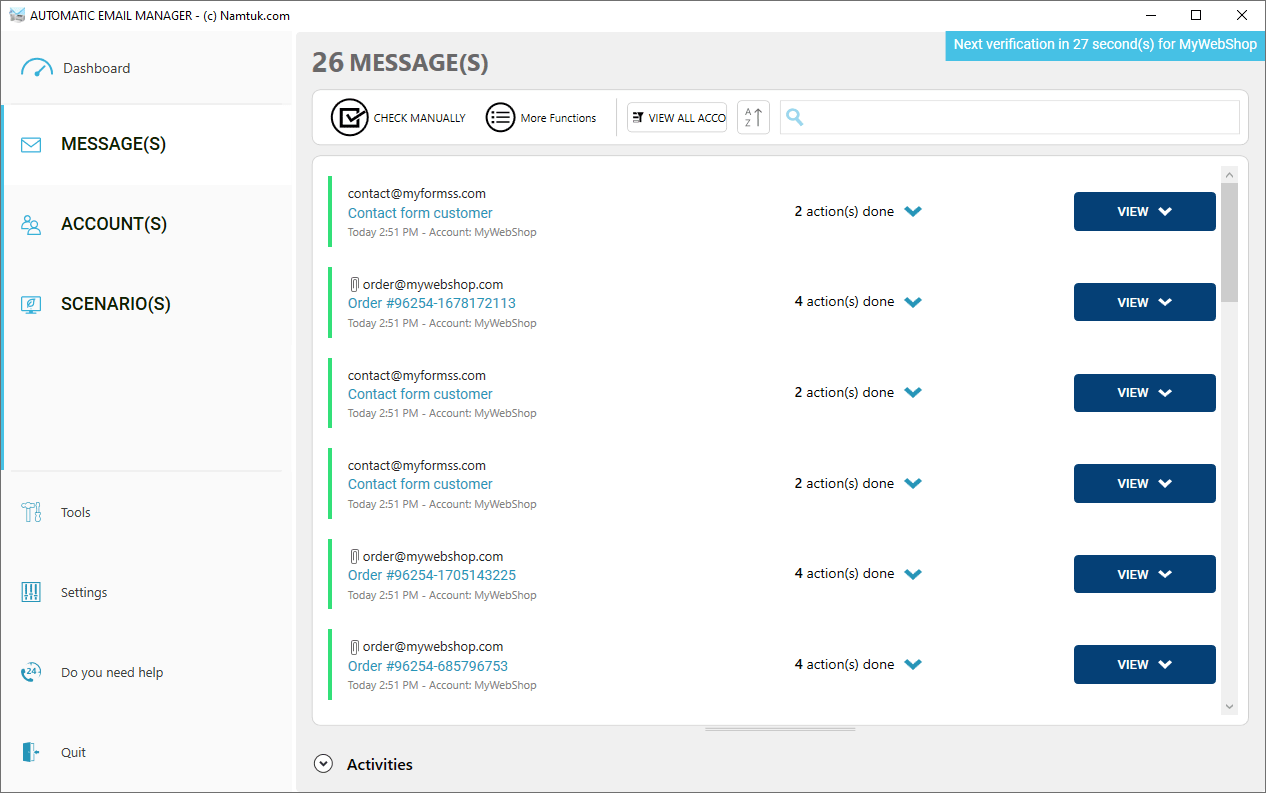 Many more automatic actions available like
Printing emails without a click, auto reply email,...