# Affiliation
Do you have a web site? Register as an affiliate with "Namtuk". As an affiliate, you will be able to market our products by placing links on your website. You will receive 20% commission for each sale of these products through the website. It is really easy to set up and only takes around 2 minutes:
https://secure.shareit.com/shareit/affiliates/signup.html?publisherid=42362&md5=17581d441fc378662aa8d59470a7b825&languageid=1
# Resell Automatic Email Manager via Bulk Order
Get discount prices on quantity for each order (done automatically when you set the quantity during order). With this method you can purchase 5, 10, 50, 100+ licenses and resell at price set by you to your customers.
See the order page for quantity discount
# Branding solution
Automatic Email Manager can be sold under your own application name, colors and icons to reflect your own brand, please find below the solution we are offering. For special needs just contact us and expose it.

Get the User Interface with your company colors.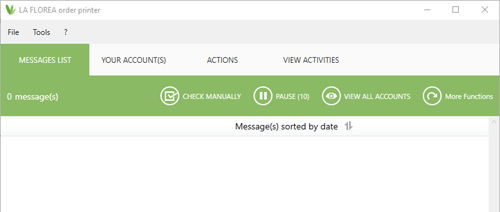 Application main window colors and title.
Image in the about window.
Icon in Windows tray, in task bar for main window and in desktop for shortcut (256 color).
Setup customization.
All web reference like order, support, refer to your web site.
You don't have live update, only a link to your website to check version.
You receive update on the program only for major build (V7.X0 / V8.X0 / ...).
Online account to manage your licenses.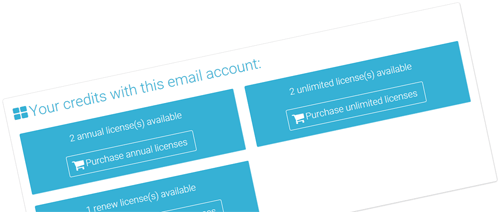 You have an online account which lets you purchase credits for annual license, unlimited time license and annual renew license. You can then generate a license when you want, you have full access.