How to translate Automatic Email Manager
Tutorial / Help / For version: 7
---
IMPORTANT: We still offer a free license for a new translation, just contact us first to know if your language is not under translation.
1. Open Automatic Email Manager, click on menu 'File', then 'Translate'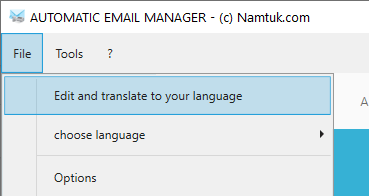 2. when file is opened you can translate the text easily, when finished just
save under a new name

.

To enter license, just click on top menu '?' then 'About', now you can enter the license exactly like describe in your order confirmation email.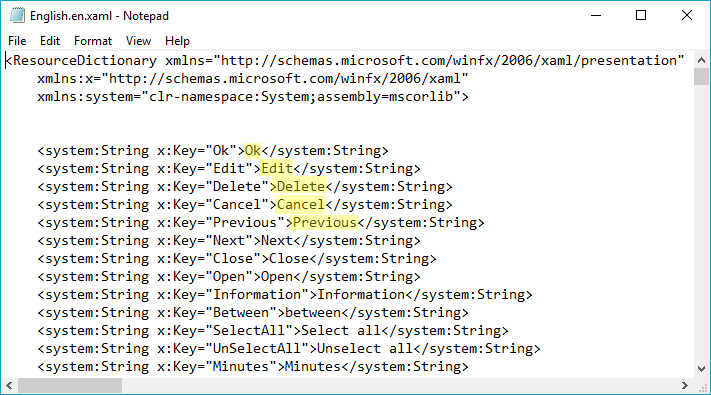 ---
Information: translate, language - Updated the Wednesday, November 29, 2017