Execute an external program or script
Doc. / Misc / Pour la version: 7+
---
When a new email is coming you can execute an external program or a script easily. It is used every day by customer to integrate data in enterprise system like a crm or a production system.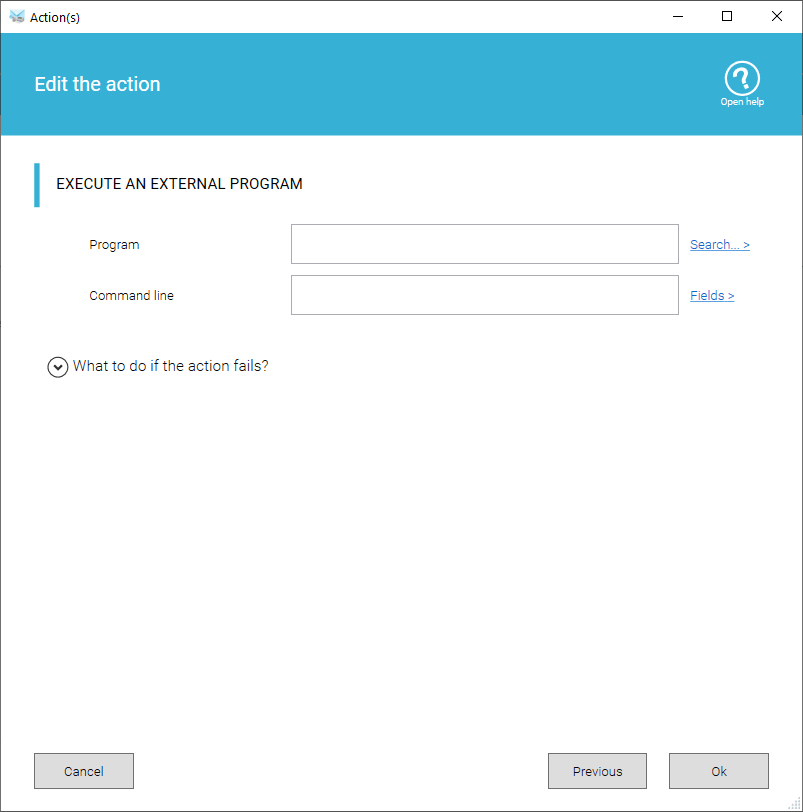 - Execute an external program: Choose the program or script to run when a new email arrives. You can add parameters in the command line.

- Open your email reader automatically: When a new email arrives you can let Automatic Email Manager open your email reader.

- Don't display a visual box for new message: If you a full silent mode just set this option, if not set a bottom right notification is displayed when new email is present.

- Play this sound: You can select a wav sound to play when new email arrives.


A voir également:
Wait some seconds after calling an external program script »
---
Information: execute program, run script, trigger email - Mis à jour le Friday, May 8, 2020