How to get remote assistance
Tutorial / Help / For version: All
---
To get remote assistance you need first to contact us via our web site to make sure the problem can't be solved by email support. Technical team can connect only for crash or important problem, we will not connect for setup your account or create you a template,...If you want someone to setup the software we suggest you to call a technical person in your city or buy from us a remote service.
1. Open Automatic Email Manager, then click on button 'Need Help?'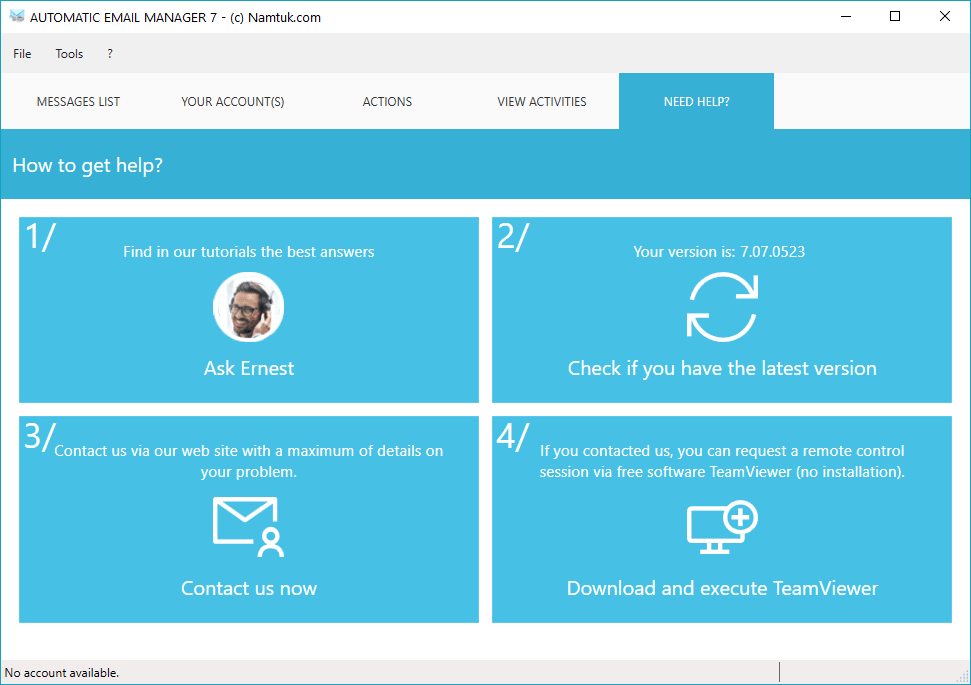 2. Now click on button '4/ Download and execute TeamViewer'
If a problem occurs when downloading TeamViewer, then please do it manually from TeamViewer web site ».
3. When download finish it displays the login Id and password
Now you have just to send us the login id and password via our contact form (by replying original ticket) or via Live Chat if available. Then we will connect some minutes later.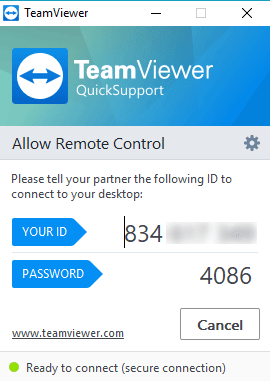 ---
Information: remote, session, TeamViewer, support - Thursday, May 24, 2018 aktualisiert