How to translate Automatic Email Manager
Tutorial / Help / For version: 8+
---
IMPORTANT: We still offer a free license for a new translation, just contact us first to know if your language is not under translation.
It is very easy to edit the language in Automatic Email Manager, if your language is not available please contact us and we will generate you the language you need, then you will have to review and edit it.
1. Open Automatic Email Manager, click on menu 'File', then 'Edit and Translate'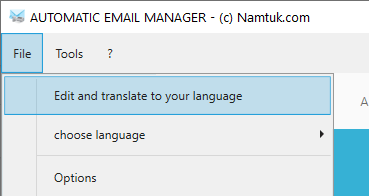 2. It will open the new translation application with the selected language.
Edit the language(s) you want to update, then don't forget to click on top right button 'Save file' to save the translation. To see the changes in Automatic Email Manager you need to reselect the language in the menu 'File' 'Choose language'.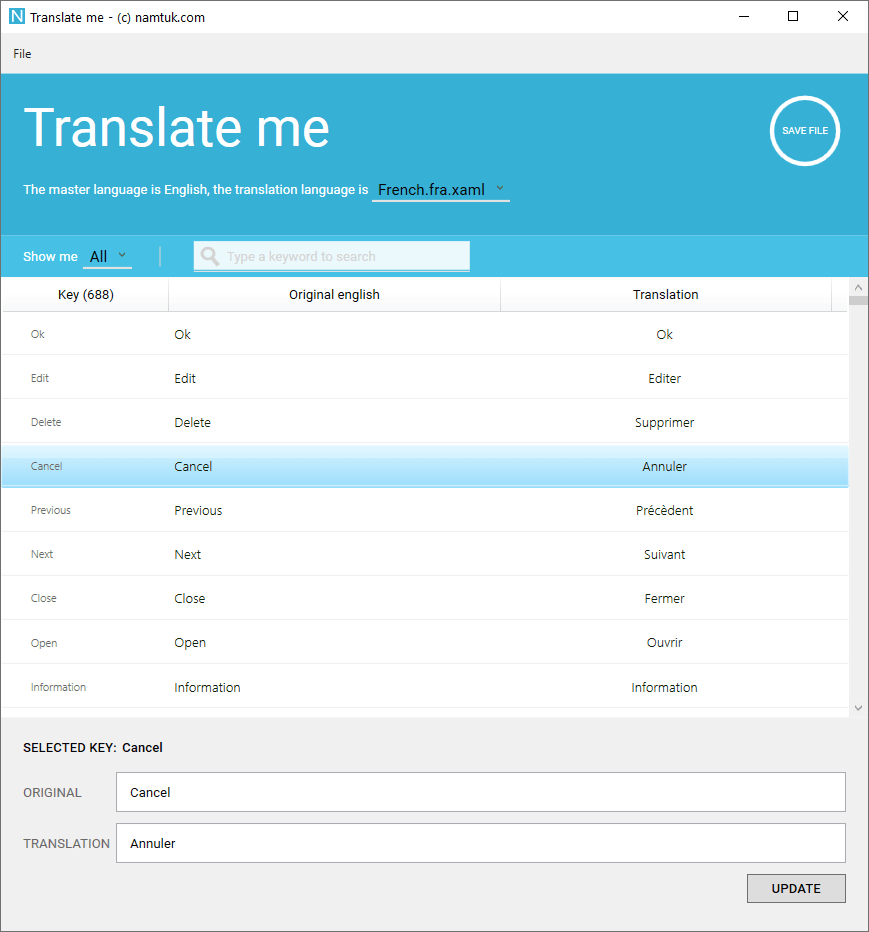 ---
Information: translate, language - Wednesday, April 1, 2020 aktualisiert