How to download install and register your software aem
Tutorial / Installation / For version: All
---
1. First download Automatic Email Manager if you didn't installed yet: click here »
When your browser ask you to save or run it, you can just click on 'Run it'.

2. Now follow instruction on screen during installation (just click next)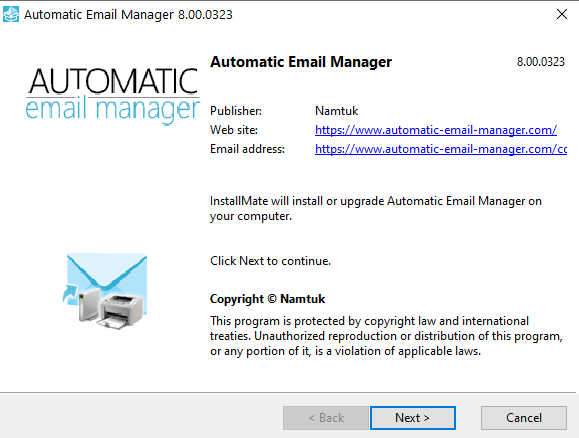 3. Software is running, enter license if you purchased it
To enter license, just click on top menu '?' then 'Enter your license' or 'About'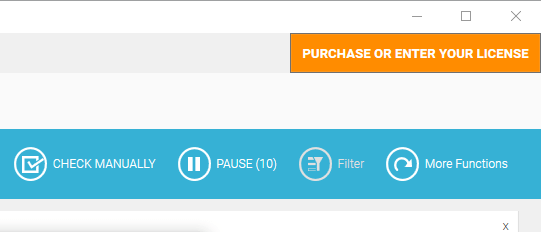 Now you can enter the license exactly like describe in your order confirmation email. Click 'Ok' when done.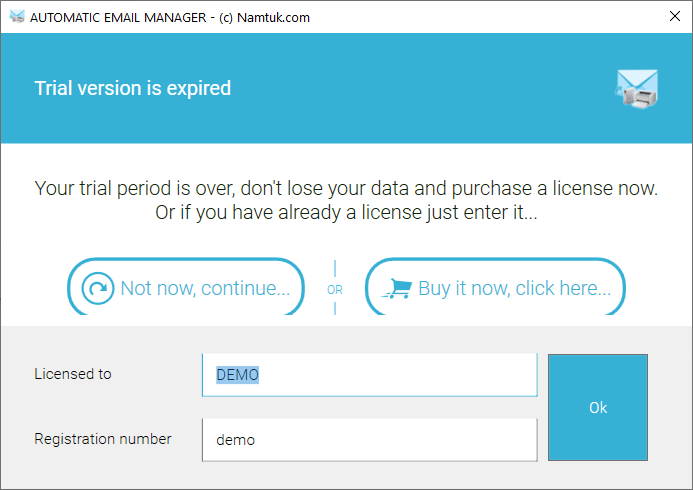 ---
Information: installation, license, download, register - Thursday, May 24, 2018 aktualisiert