Receiving important emails/attachments to your Evernote account automatically
---
With Evernote you can save emails directly into Evernote (up to 200 daily) using your unique Evernote email address. Those with Basic accounts can try this feature out and send a total of five emails. Save your company order, support, important files, weekly automated reports, or anything you receive as an email, to Evernote, and access them from anywhere.
See a video from Evernote showing the feature here »
Combined with Automatic Email Manager it is easy and automatic, just follow this tutorial.
Step by step:
1. Get the Evernote email address provided for your account
It is something like this: username.5199c42@m.evernote.com
For Windows: Click on Tools > Account Info. Your email address will appear next to 'Email notes to:'.
For other system please check this page from Evernote »
2. Now in Automatic Email Manager, edit your email account, then move to the list of Actions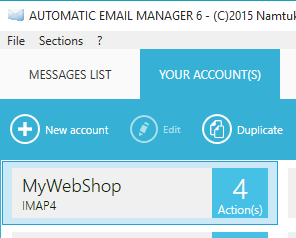 3. Add a new action 'Forward email', and click on next...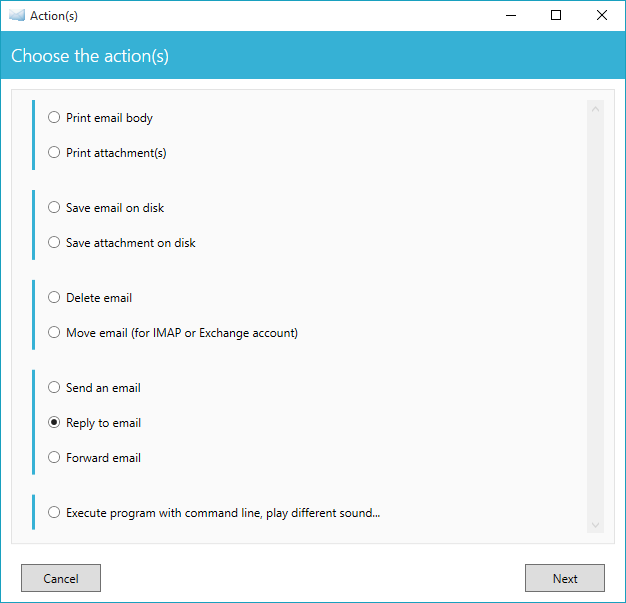 4. Set the 'Forward email' action like you need, and click on next...
Add your Evernote email in the Forward to field, specifiy the subject, don't set the option 'Forward as attachment'. Click next when finished.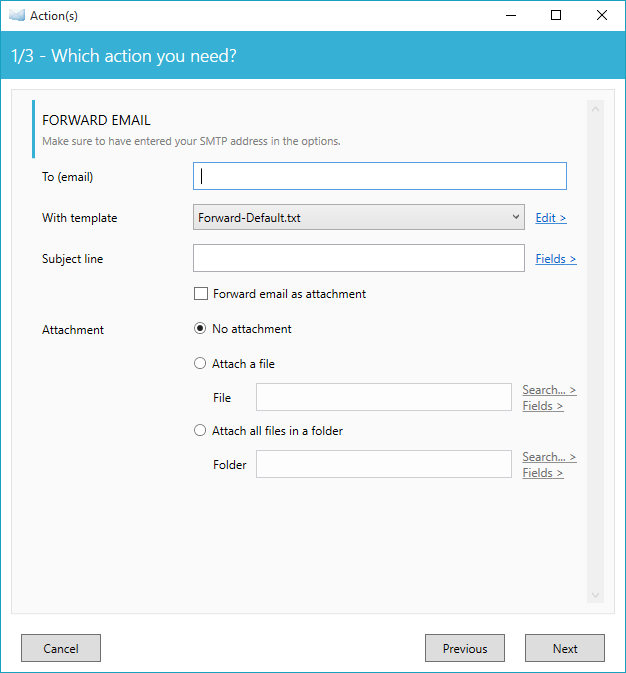 5. Now you can define to do this action always or only in some cases
In this case just choose to use always or create a filter to select only some reply.