I created a filter but it continues to print every emails and/or attachment, why?
---
You certainly set a default printer in the account actions. Don't forget that filter applies actions above the default account's actions if the rule meets. If the rule is not valid, then the filter will be not apply and it will use the default action you set in account.
So if you created a filter which prints only in some case please disable the default printer in account.
Step by step:
1. Edit your email account, then move to the list of Actions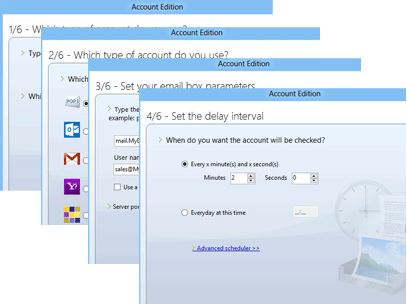 2. Unset the 'Print email body' and 'Print attachment(s)' if need.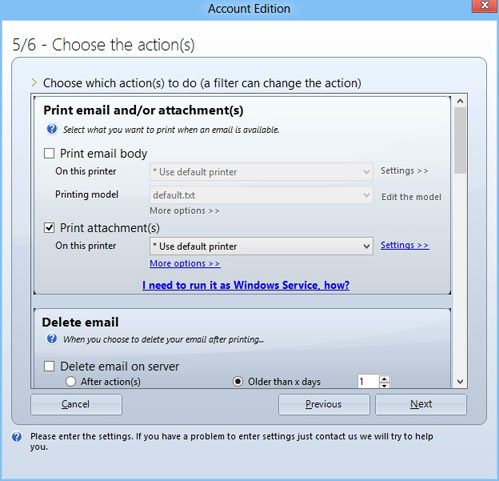 3. Now click on 'Next' button to the end and 'Valid'
Now all NEW EMAILS will have these default actions. If you have already downloaded emails and you want new action then you need to use the function re-download to apply new action (if you use re-do actions, it will use original action).