Connect to your Outlook database directly
---
Outlook stores on your local disk your emails, Automatic Email Manager can connect directly to the .PST file and do the actions for emails stored in it, ideal for printing and saving old emails.
Step by step:
1. Open Automatic Email Manager and click on 'Your accounts', then 'New'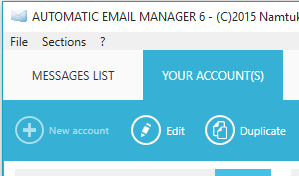 2. Select the account type 'Emails in Outlook PST file'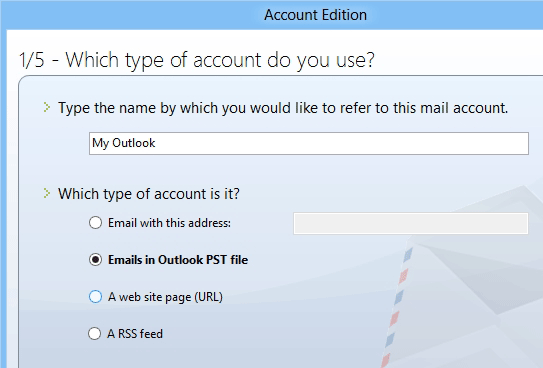 3. Select the file .PST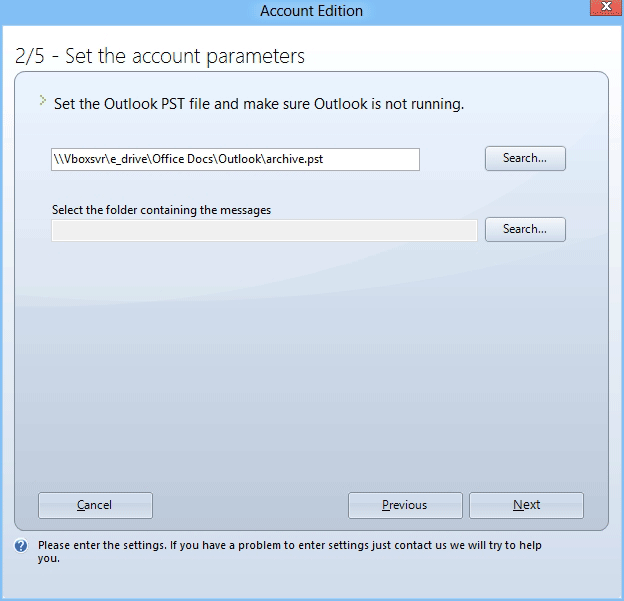 4. Now you have to choose the folder to find emails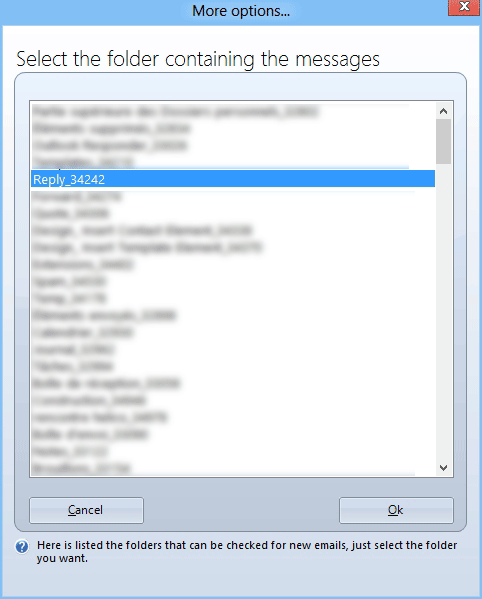 55. Then continue normally to setup the account...