How to connect to your Office365 email-box?
---
Office365 is based on Exchange server, Automatic Email Manager can connect it directly using the feature EWS. Easy to do, just follow instructions.
Information: Office365 works fine also with IMAP4 account (it is by default enable), sometimes it is faster to use IMAP instead of Exchange.
Step by step:
1. Open Automatic Email Manager and click on 'Your accounts', then 'New'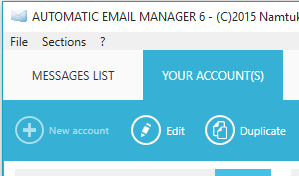 2. Enter your Office365 email and click next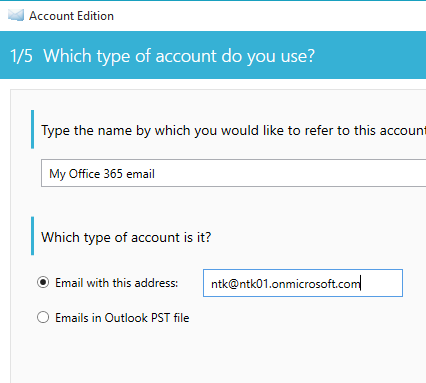 3. By default it detects the Office365 preset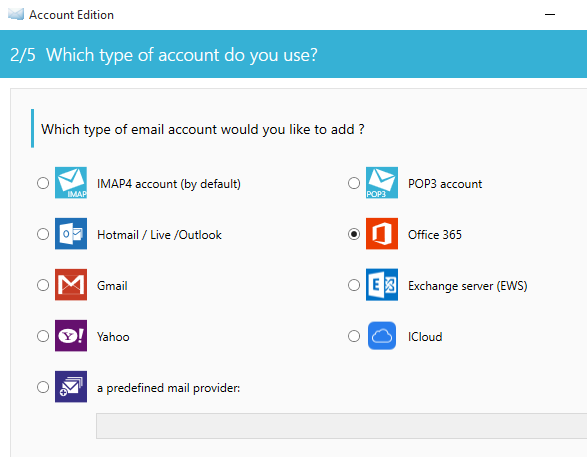 4. Now you need to enter your Office365 server address, your email for login and password
By default the autodiscover address is used (https://autodiscover-s.outlook.com/Autodiscover/Autodiscover.xml ), but for some unknown reason it doesn't work each time, the better is to enter your real server address, it is something like this: https://pod51015.outlook.com/Autodiscover/Autodiscover.xml
Just replace the server name pod51015 by the server used in your account (connect to your online Office365 account and go in the emails, then in the address bar you will get the server name). We know this procedure is not complicated but not common so we can help you, just contact us.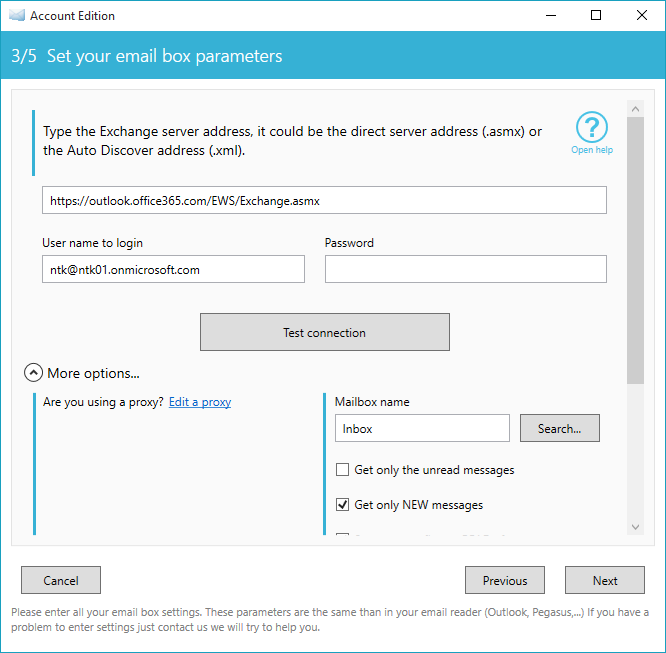 5. Now you have to choose the right folder, by default it is the inbox
Click on 'Search' folder button after setup the server, then all folders are listed, just select one.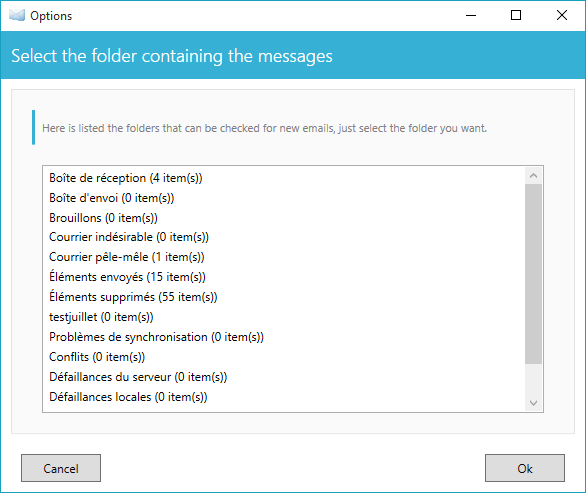 6. Then continue normally to setup the account...
Do you want to send email using Office 365?
You need setup the SMTP using the Office365 setup:
- Server address: smtp.office365.com
- Use authentification: Best
- User name to login: Your full email
- Password: Your password
- Port number: 587
- Use a secure connection (SSL): Yes