How to connect to your Gmail account?
---
You can connect to your Gmail email-box in Automatic Email Manager using POP3 or IMAP4, IMAP4 is better and faster than POP3. So first make sure your Gmail settings let you access via IMAP4 (with recent Gmail account this option is enable by default, this is not the case for older account, so check it: Connect to your Gmail account normally, go into the Settings (top right menu), then choose options Forwarding and POP, then active the Enable IMAP4 for all mails).
Important: Since july 2014, Gmail changed the default security settings for new account created, now it blocks all access and you receive a message in Automatic Email Manager that your login or password is invalid. If you are in this case please check this help ».
Step by step:
1. Open Automatic Email Manager and click on 'Your accounts', then 'New'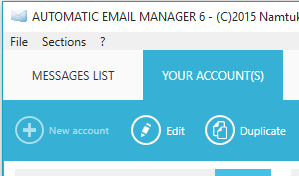 2. Enter your email and click next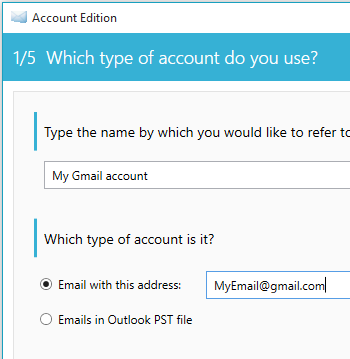 3. By default it detects the Gmail preset in IMAP4
If you want a POP3 connection to your Gmail box, just click on 'a predefined mail provider' and select 'Google with POP3'.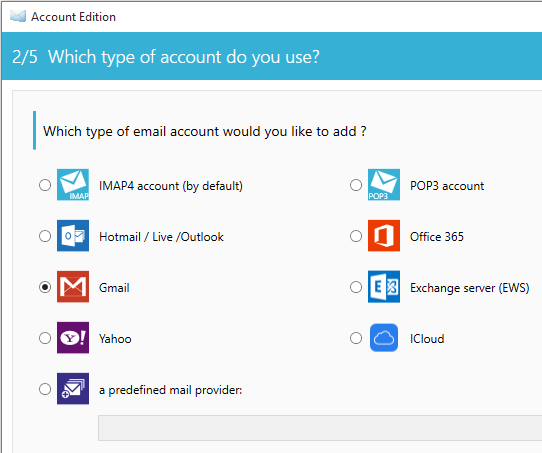 4. Now just enter your email for login and password
You have nothing more to do, you can press the button 'Test connection' or click on 'Next'.
NOTE: If you want to choose subfolder, you have to specificy all folders in this form: Folder1/Folder2/Folder3 (case sensitive).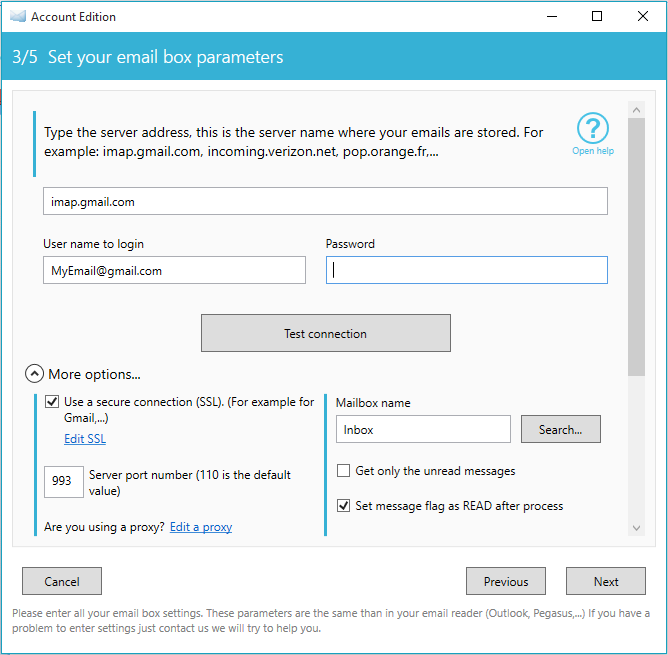 5. Then continue normally to setup the account
Do you want to send email using Gmail?
You need setup the SMTP using the Gmail setup:
- Server address: smtp.gmail.com
- Use authentification: LOGIN
- User name to login: Your gmail email
- Password: Your password
- Port number: 465 or 587
- Use a secure connection (SSL): Yes