How to print my emails on receipt printer?
---
You want to receive your email order directly to your receipt printer, it is easy with Automatic Email Manager. First, make sure you have the Windows printer installed (generic printer doesn't work well, it is better to use the manufacturer driver).
Step by step:
1. Edit your email account, then move to the list of Actions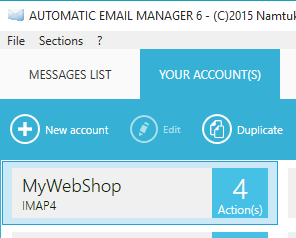 2. Add a new action 'Print email body'
Now just set the option on bottom to print on receipt printer, this will force to send raw text of the email to the printer.
You can also choose a simple template to have less text on the receipt.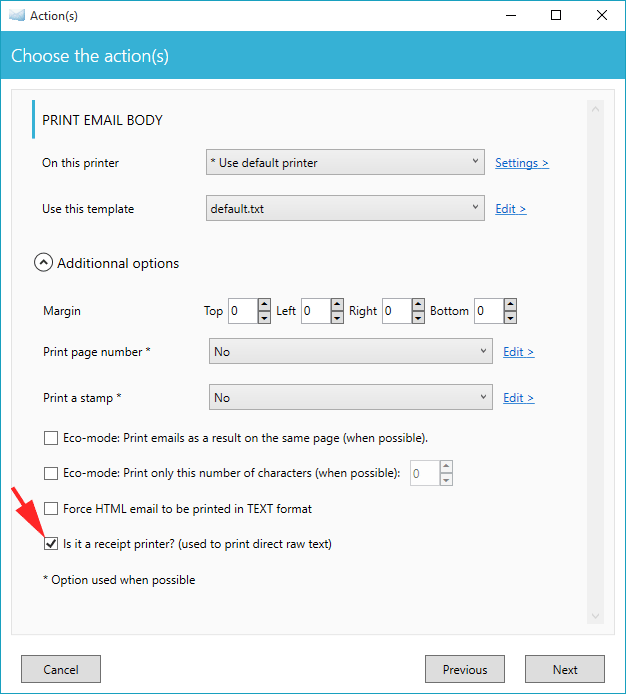 NOTE: Result is not as expected?
There is so many customers settings that you can have result which doesn't fit your needs, to get best result just contact us by providing the detailed information fo your settings (do you receive order in email body or in attached file? which printer model do you use?...).