Move emails on server
Doc. / Move-copy / Pour la version: 7
---
Keep clean your inbox by moving emails to specific folder when it is process.

Note: To use this function you need to edit the action from the account simply because Automatic Email Manager needs the login information to list the folder on server side.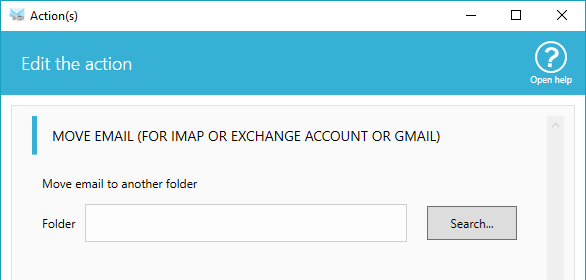 - Folder: The folders are from your server email box, you need to click on 'Search' to list them.
A voir également:
---
Information: move, email, server - Mis à jour le Monday, December 4, 2017