Set my SMTP to send email
Tutorial / Send email / For version: 7
---
You can send automatic email from the software, like sending a confirmation, but before you need to specify your SMTP server which is generally provided by your internet provider or email provider.

In actual version of Automatic Email Manager you can specify a different SMTP for each account, or for sending report (see options).
1. So please edit the account and move to the server settings
Now click on 'More options', then 'SMTP'. If your email address is a well known address the SMTP will be filled automatically (like Gmail) and you will not have access to the settings.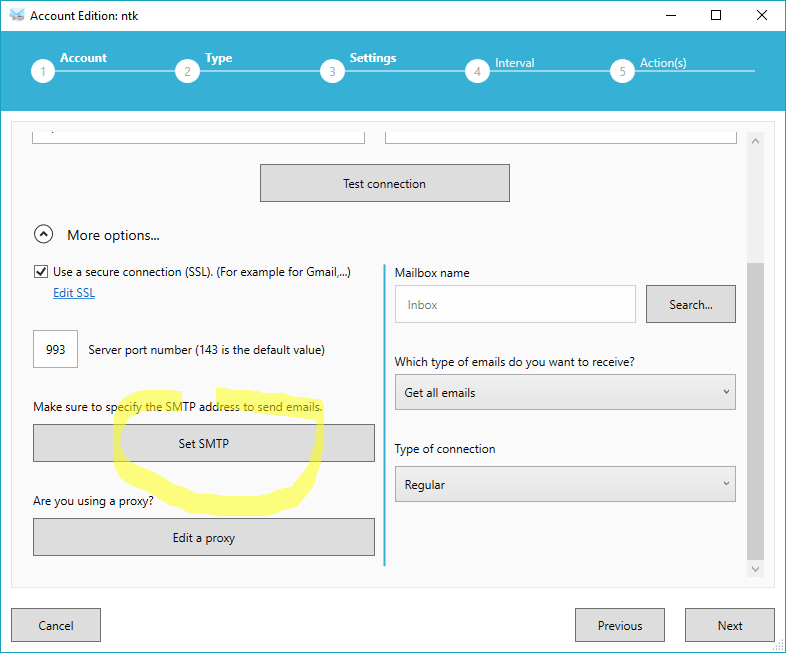 2. Fill the SMTP address and settings if need.
Generally when you use your internet access provider, you don't need to specify the login and password, if you use the email provider access to send email you will have to specify your login (generally your email) and your password, select also the authentication 'LOGIN'.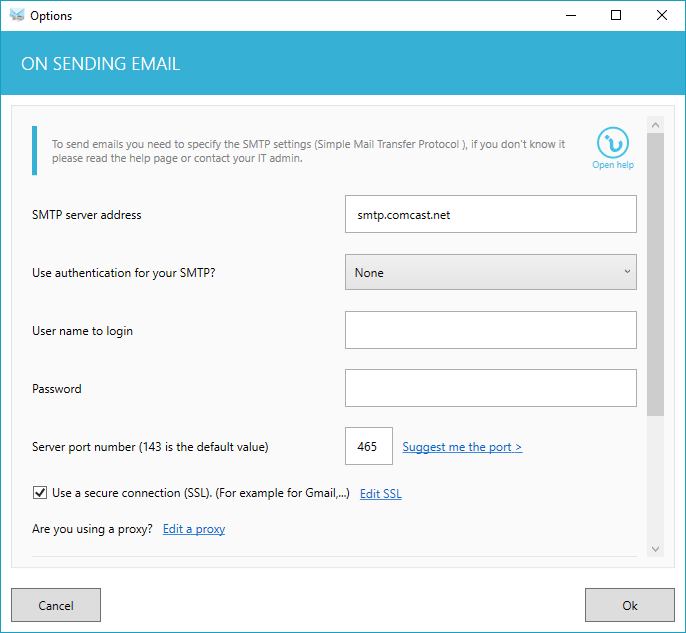 3. Some SMTP settings

To use Gmail SMTP please use these settings:
Server address: smtp.gmail.com
Use authentication: Best
User name: your gmail address
Password: your password
Server port: 465
Check Use SSL
And that's all.


For Yahoo setup:
- Server address: smtp.mail.yahoo.com
- Use authentification: Best
- User name to login: Your full email
- Password: Your password
- Port number: 465 or 587
- Use a secure connection (SSL): Yes


For Office365 setup:
- Server address: smtp.office365.com
- Use authentification: Best
- User name to login: Your full email
- Password: Your password
- Port number: 587
- Use a secure connection (SSL): Yes
---
Information: smpt, gmail, office365, yahoo - Monday, December 4, 2017 aktualisiert