Reply or Forward or Send email automatically
---
NOTE: We suggest you to check the filters section to get more sample on filter.
Step by step:
1. Edit your email account, then move to the list of Actions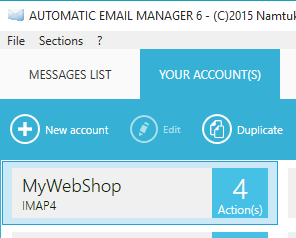 2. Add a new action 'Reply email', and click on next...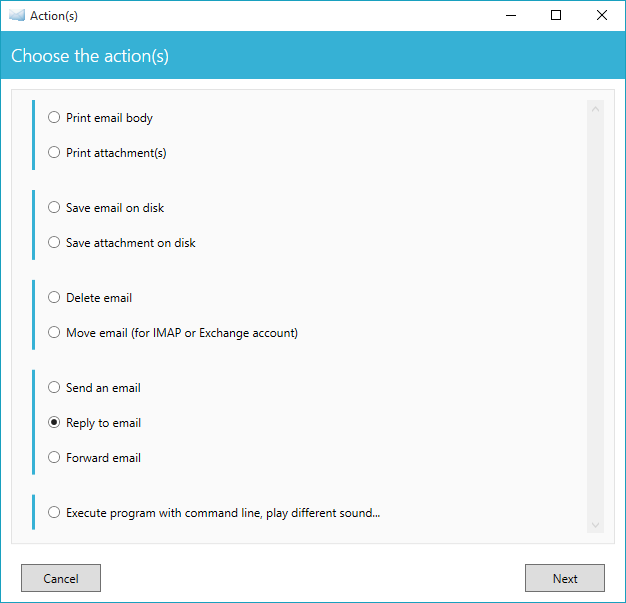 3. Set the 'Reply email' action like you need, and click on next...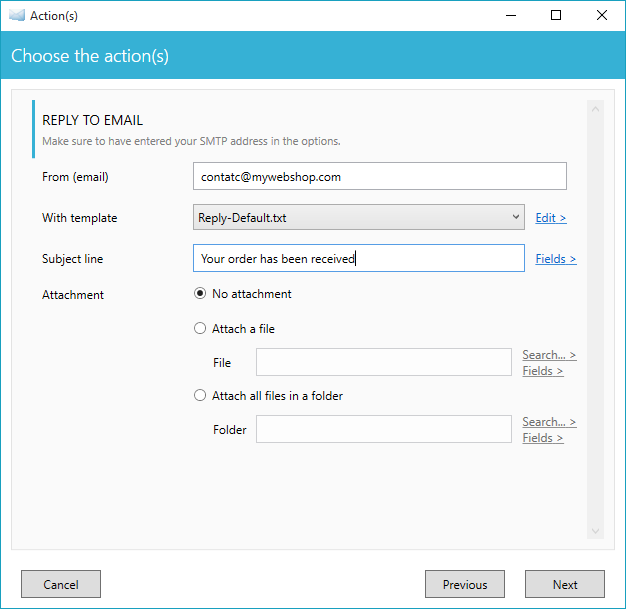 4. Now you can define to do this action always or only in some cases
In this case just choose to use always or create a filter to select only some reply.