I receive a lot of spam, how to limit it
---
You want to delete unwanted emails like spam, it is easy with Automatic Email Manager. Here one solution which consists to delete all emails in your email box excluding some with a filter.
Step by step:
1. Edit your email account, then move to the list of Actions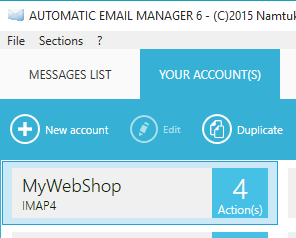 2. Now add a new action 'Delete' and set the action to delete after process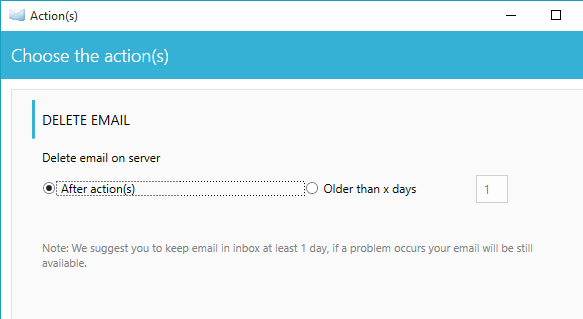 3. Use a filter or create a new one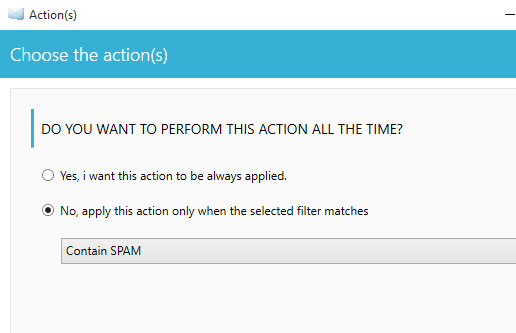 4. Here a filter example to find spam
It consists of a white list of sender or if subject contains the word Spam, you can edit this filter and change it to meet your needs. If using the white list don't forget to edit it.