Print / save emails or attachment only from specific sender
---
NOTE: In version 6 the filter is applied to each action and no more like in version 5: action applied to each filter.
Step by step:
1. Edit your email account, then move to the list of Actions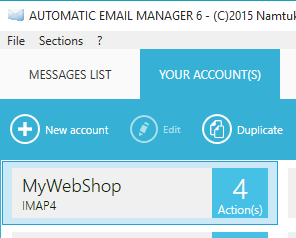 2. Add a new action like 'Print email body', and click on next...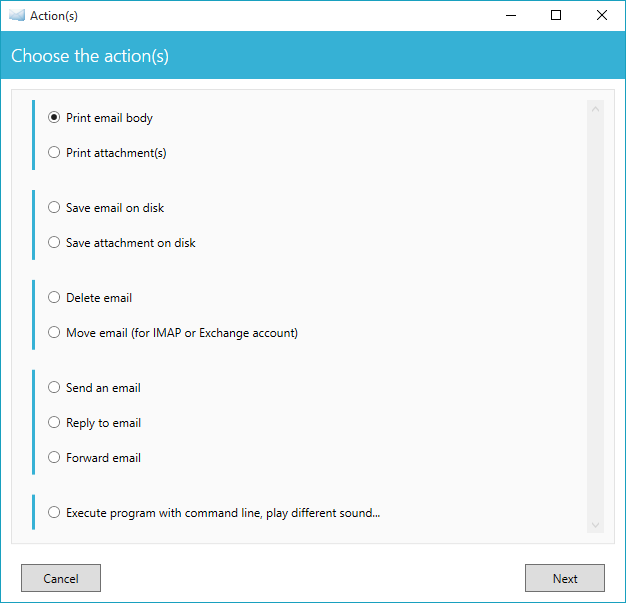 3. Now you can define to do this action always or only in some cases
You can choose an existing filter or create a new one. In this tutorial we create a new one for filtering the sender.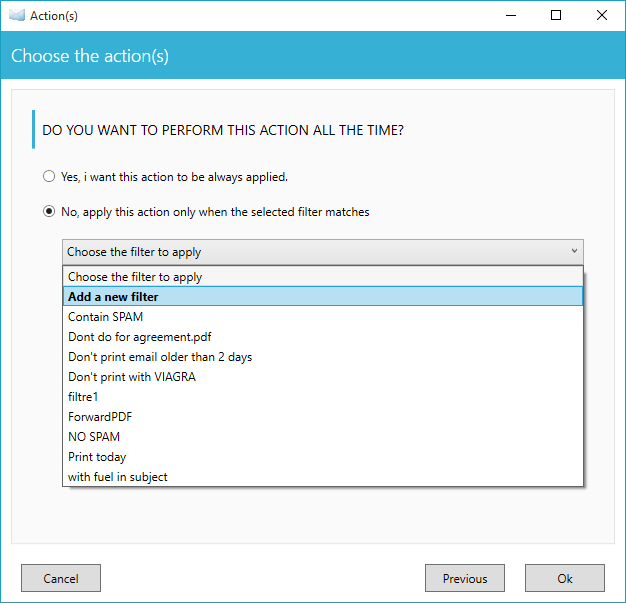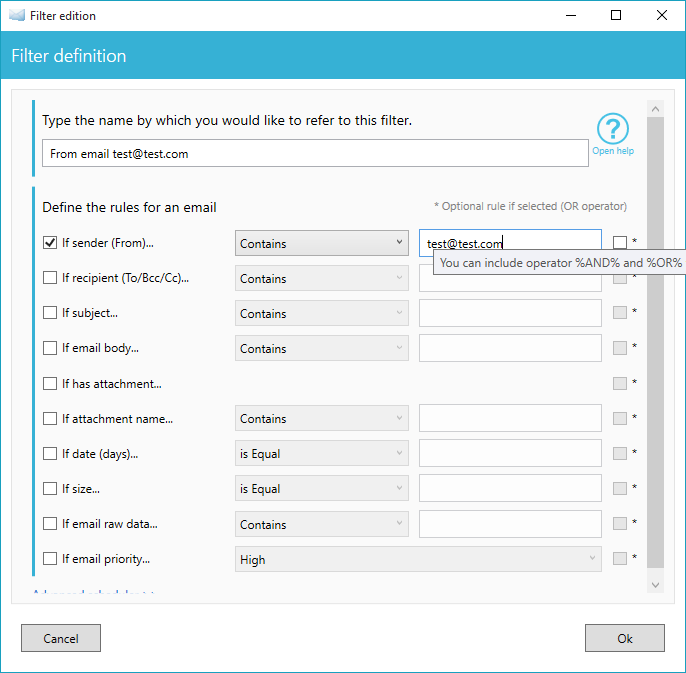 NOTE: You can also use the black or white list which let you add or exclude email sender quickly, see more information here »