How to connect to your Yahoo email from Automatic Email Manager
---
Yahoo email can be reached only with POP3 protocol, first you have to make sure you enable the POP3 access in the Yahoo options (connect to your Yahoo account normally, go into the Options (top right menu), then choose options Transfer and POP access, then active the Web access AND POP).
Step by step:
1. Click on 'Your accounts', then 'New'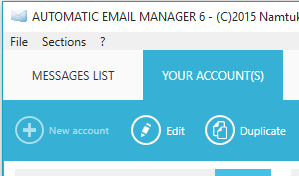 2. Enter your email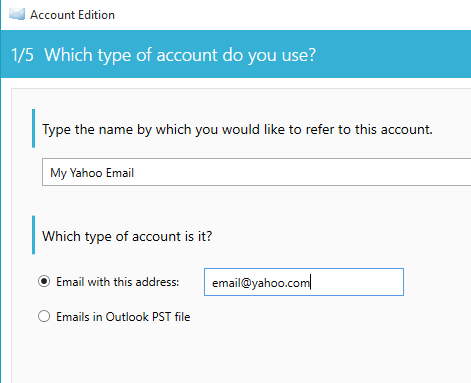 3. Choose the email type YAHOO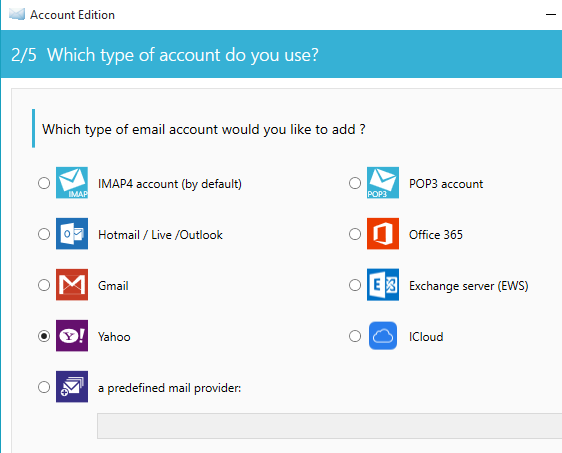 4. Just enter your email server address, login and password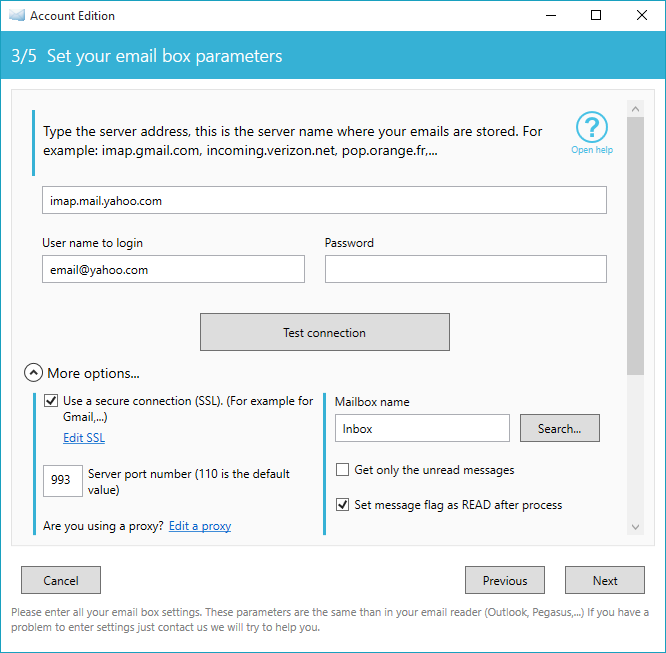 &
5. Then continue normally to setup the account...
Do you want to send email using Yahoo?
You need setup the SMTP using the Yahoo setup:
- Server address: smtp.mail.yahoo.com
- Use authentification: Bestbr /> - User name to login: Your full email
- Password: Your password
- Port number: 465 or 587
- Use a secure connection (SSL): Yesbr />