How to connect to your POP3 email in Automatic Email Manager
---
POP3 is a classic protocol used to connect to your email box, generally it is supported by all email-box type (Gmail, Hotmail, Outlook.com, Yahoo, your own email domain if you have a web site,...). But this protocol is old, there is better like IMAP4 or Exchange, anyway it is working with everything ;-).
Step by step:
1. Click on 'Your accounts', then 'New'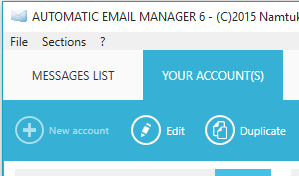 2. Enter your email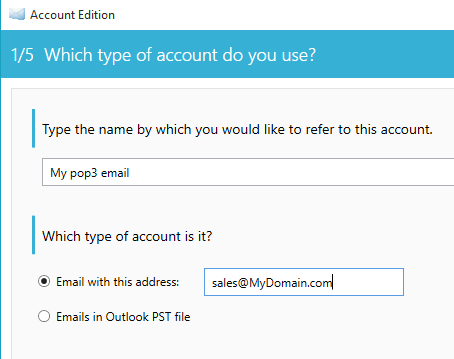 3. Choose the email type POP3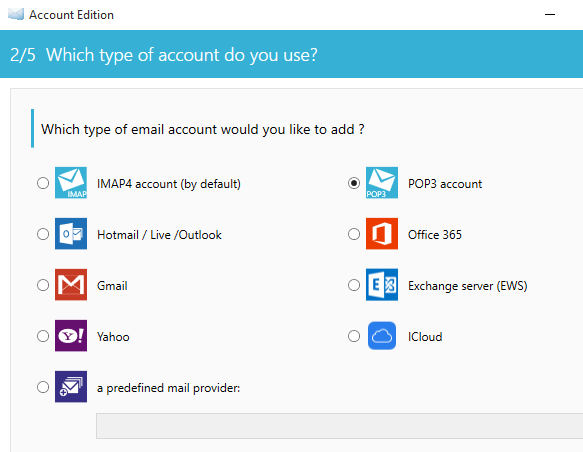 4. Just enter your email server address, login and password
Your POP3 server address is generally given by your email provider, it should look like mail.yourdomain.com, or pop.yourdomain.com, or from your internet provider like pop.orange.fr, mail.sfr.fr, etc...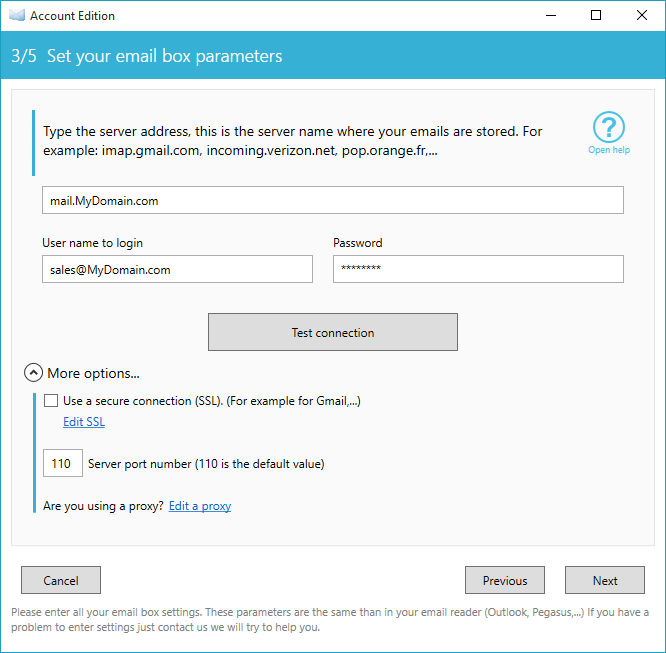 &
5. Then continue normally to setup the account...