It is printing email body very tiny, i can't read it!
---
Generally this problem is due to long characters string in your email and Automatic Email Manager is set to fit the content to the page, so it resize the content to fit your page.
You can change this...
Step by step:
1. Open Automatic Email Manager, click on menu 'File', then 'Options'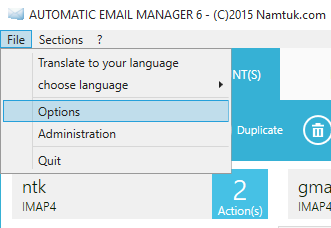 2. Now click on 'Advanced options'
Just set the option to Clip long HTML text, now it should do the trick for your email.