Save your daily activities (log)
---
If a problem occurs you can set Automatic Email Manager to save all your activities (log file) on disk.
Step by step:
1. Open Automatic Email Manager, click on menu 'File', then 'Options'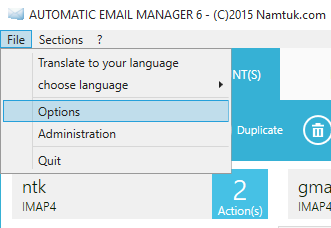 2. Now click on 'Activity manager'
You have just to enable the option and now all your log will be saved automatically. You can also edit the default settings to save on particular folder.