How to detect when no attachment is present in email?
---
Step by step:
1. Edit your email account, then move to the list of Actions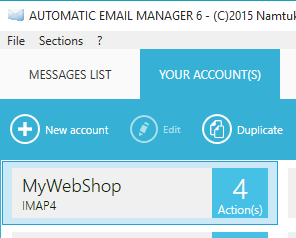 2. Add a new action like 'Print email body', and click on next...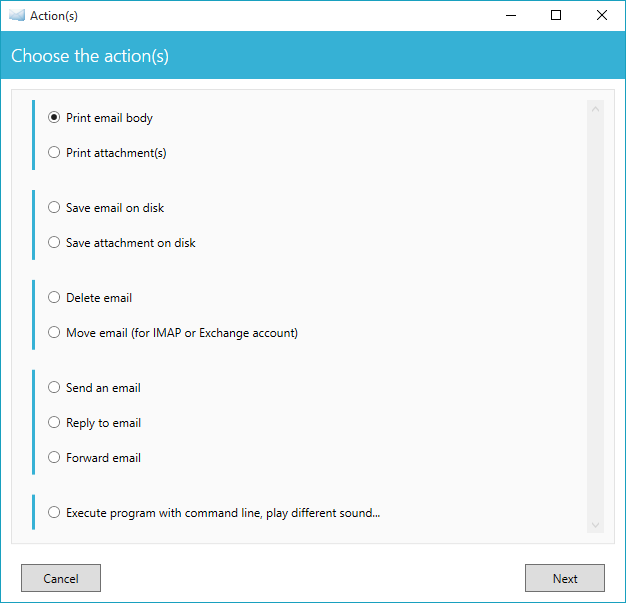 3. Now you can define to do this action always or only in some cases
We create a new one for filtering on attachment name.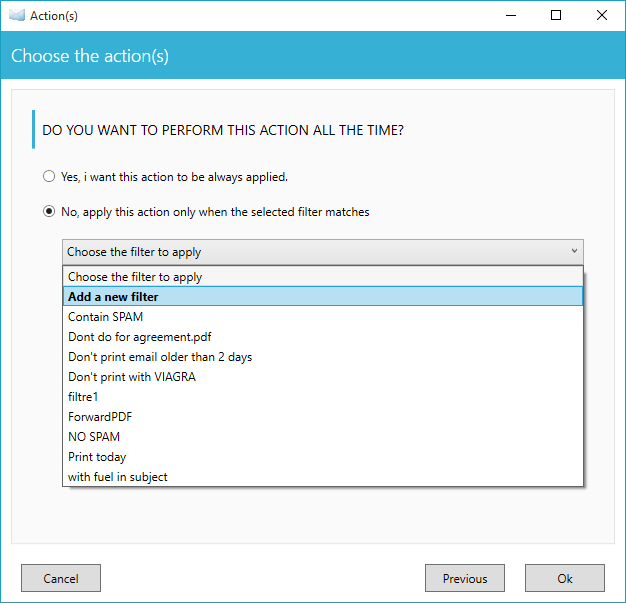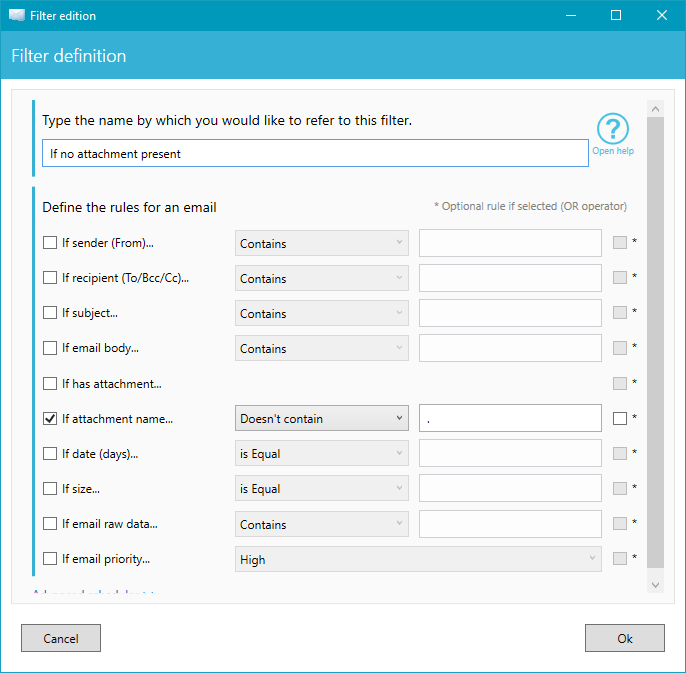 NOTE: You can add more rules if you need, see more information here »